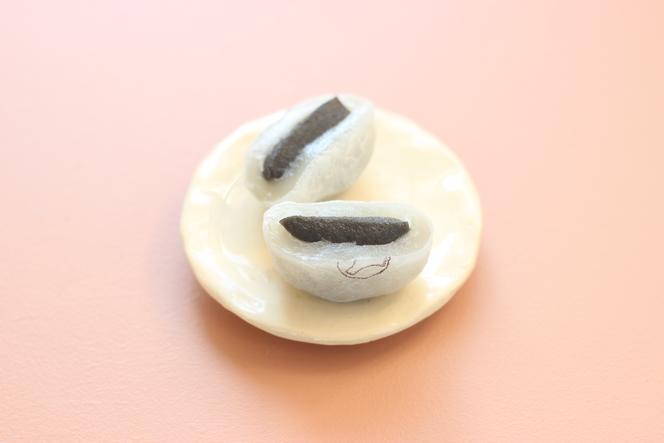 Nothing should be exaggerated. But, more original than cocoa, black sesame has carved out a special place in pastry. Its taste is delicately sweet, stronger than that of white sesame, with a hint of hazelnut.
Combining the benefits (antioxidant, anti-inflammatory, analgesic, it helps lower blood pressure, diabetes and cholesterol), it has long been present in Asian medicine, and logically in Japanese cuisine, especially through daifuku black sesame mochi – which La Maison du mochi recommends to enjoy with coffee or sencha tea.
Black sesame is also a hit in the form of ice cream, served at Sanjo and in take-out pots at the Franco-Japanese chocolate-confectionery Mitsuha. At Colorova, the Paul Sesame dessert-cake combines sweet pastry and black sesame nougatine with lemon cream. In general, the sweetness of black sesame coexists very well with acidity or bitterness.
The Mochi House, 120, rue de Turenne, Paris 3e ; 39, rue du Cherche-Midi, Paris 6e.
Sanjo, 29, rue d'Argenteuil, Paris 2e.
Mitsuha, 81 bis, avenue du Général Leclerc 92340 Bourg-la-Reine; 130, avenue de la République, 92120 Montrouge.
Colorova, 47, rue de l'Abbé-Grégoire, Paris 6e.