Elon Musk dreams of being able to add Steam to cars designed by Tesla. It's been quite a few years now that the vehicles designed by the Californian can also act as game consoles, which is practical during recharges. With the just-completed transition to an AMD chip approaching the power of modern consoles, that idea is gaining momentum, but until then only Tesla is keeping its hands on the bundled games.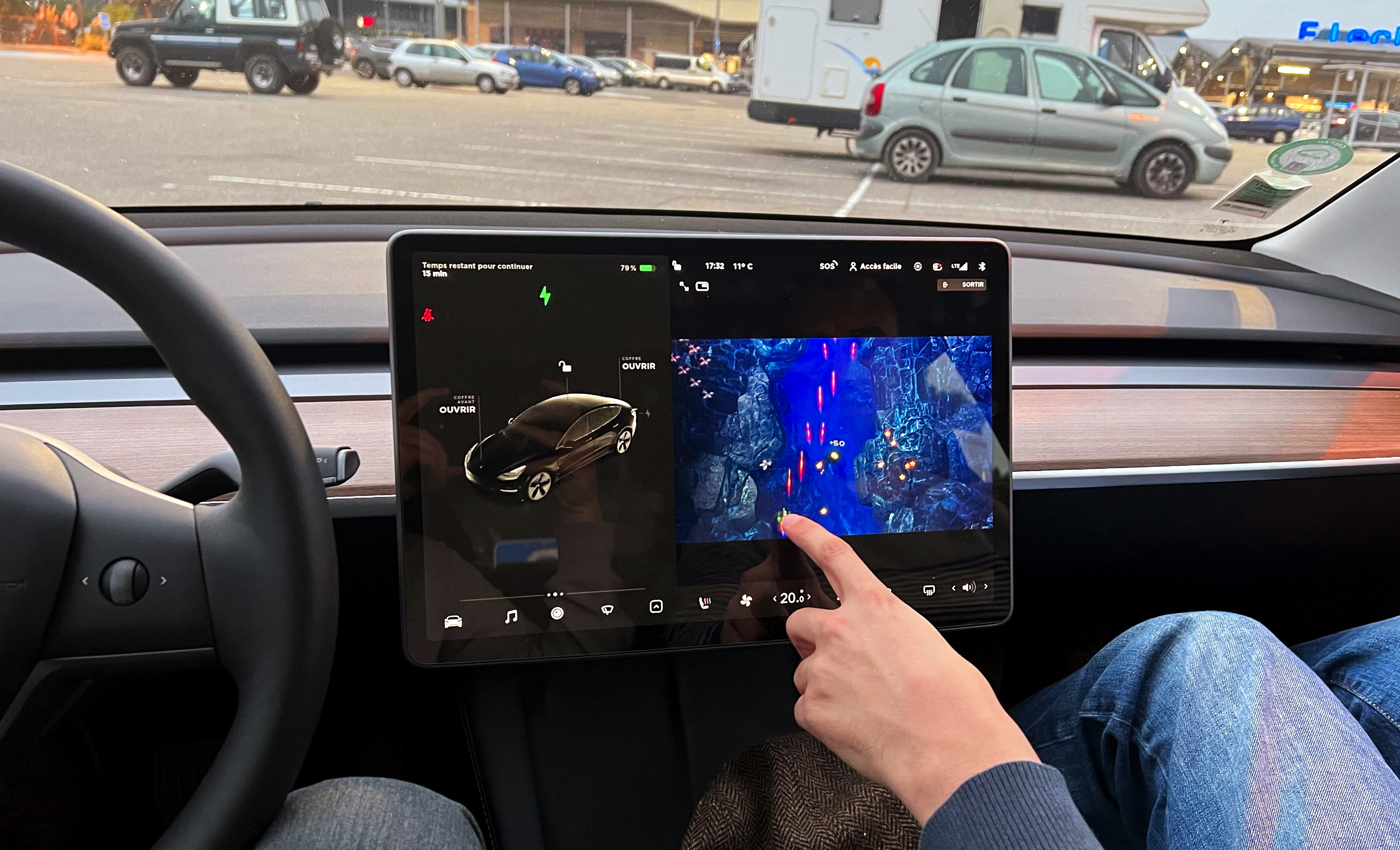 While rumors of a Tesla-integrated App Store have been swirling around for years, Elon Musk suggests his company could try signing a deal with Steam. This is at the turn of a tweet that the CEO seems to indicate that work is underway in this direction, without knowing if it is a simple wish on his part or if negotiations have been initiated with Valve, the owner of the game store.
Technically, everything is in place to allow the integration of Steam, the latest generation hardware is powerful enough and the essential internet connection is already present. It remains to be seen whether Valve would be interested in such an agreement and whether Tesla will go through with it. Speaking of games, remember that the company promised the arrival of big titles like The Witcher 3 and even Cyberpunk 2077 introducing the new Model S and Model X which were the first to adopt AMD's chip. A year later, we are still waiting for them and the games that are added to Tesla screens remain more modest, like Sonic, which arrived at the end of last year.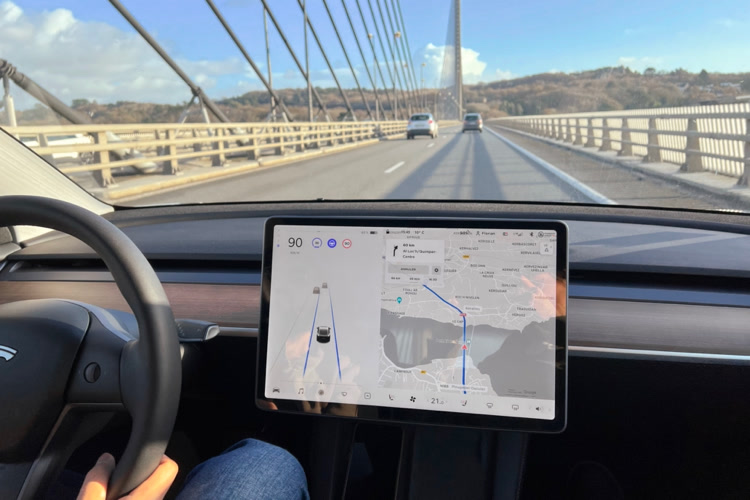 Tesla releases a big update for Christmas 🆕
In the meantime, the manufacturer specializing in electrics continues to enrich its mobile app and the latest version adds a section for… ordering a car! We end quickly on the Tesla site which is perfectly optimized for mobile devices, but it is rather clever to have added these shortcuts, especially since the app will now be used by drivers of competing vehicles to load on Superchargers.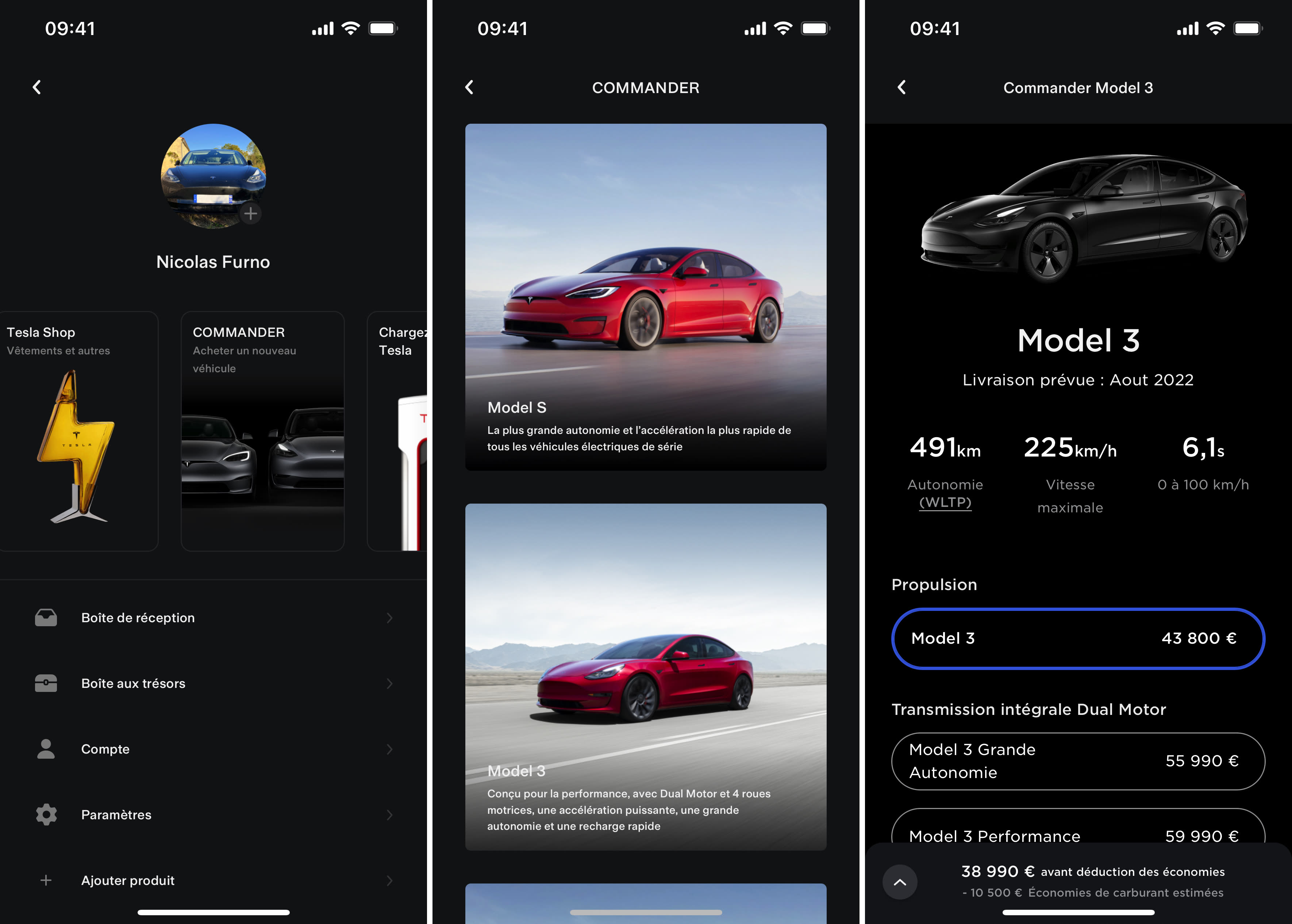 Among the other recent additions, let's mention a section dedicated to charging statistics which allow you to follow the price paid both in superchargers, public terminals and at home, by entering the price paid per kWh.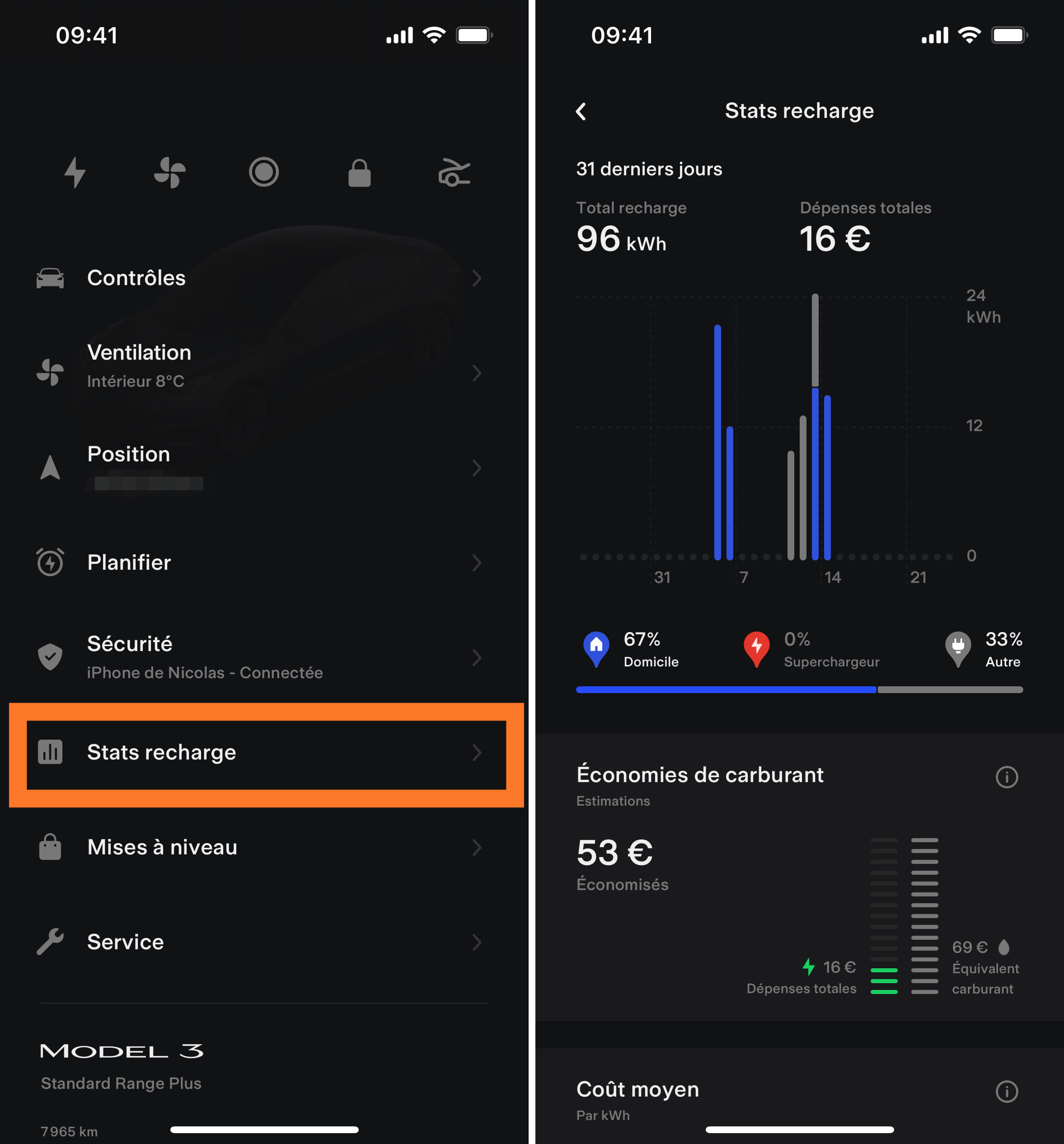 .