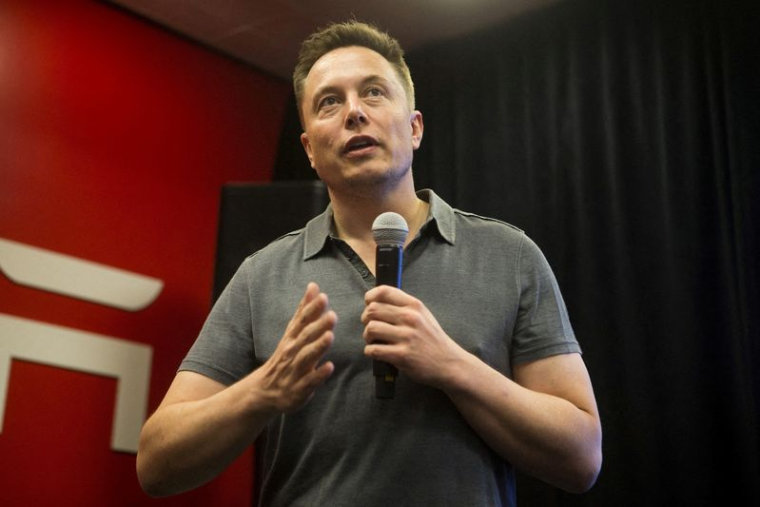 File photo of Tesla boss Elon Musk at an event in Palo Alto
WILMINGTON, Delaware (Reuters) – Tesla boss Elon Musk is appearing in a US court this week, accused by a shareholder of fraudulently "inflating" his compensation – $56 billion – by notably securing easy goals to reach.
Richard Tornetta hopes to prove in this trial, which opens on Monday, that the new owner of Twitter used his dominant position on the board of directors of the electric vehicle manufacturer to dictate his compensation under an agreement reached. in 2018, even as he devotes himself part-time to Tesla.
The complaint argues that the pay deal – fixed and variable – should have forced Musk to work full-time for Tesla, with company shareholders worried the billionaire was distracted by Twitter, which he bought out for $44 billion last October.
The shareholder thus asked the court of Wilmington, in the American state of Delaware, to cancel the total remuneration, six times higher than the 200 best salaries of general manager cumulated in 2021, according to Amit Batish, analyst of the firm Equilar .
Elon Musk and Tesla directors deny the indictment.
The contested scheme allows Musk to buy 1% of Tesla's stock at a steep discount whenever financial and performance targets are met.
The Tesla boss could testify on Tuesday.
A total of 19 witnesses are expected to take the stand, including Tesla directors and executives, compensation experts and advisers who helped shape the compensation program.
(Reporting Tom Hals in Wilmington, Delaware; French version Diana Mandiá, editing by Sophie Louet)
.