The Elvea France congress was an opportunity to review the recent health regulations in force on a European scale, and their consequences on farms.
The animal health lawwhich will come into force in 2021, and the new European measures in favor of the fight againstantibiotic resistance (1), defined this year, suggest increased monitoring of the use of veterinary medicinal products in livestock farming.
On the occasion of the congress ofFranceon September 8, 2022 in Orléans (Loiret), Pierre-Alexandre Hecklyveterinarian at Interbevshed light on the concrete application in cattle breeding of the new health rules in force.
Ensure that good commercial fluidity is maintained
"Exporting has a price support role, so it should not be neglected," he recalls. According to the classification of diseases regulated by the Animal Health Act, any Member State which does not benefit from a free status or which does not fit into a control approach recognized by the European Union is subject to additional health constraints. "They are inevitably accompanied by economic losses, in connection with the costs of analysis and the quarantine of the animals", he continues.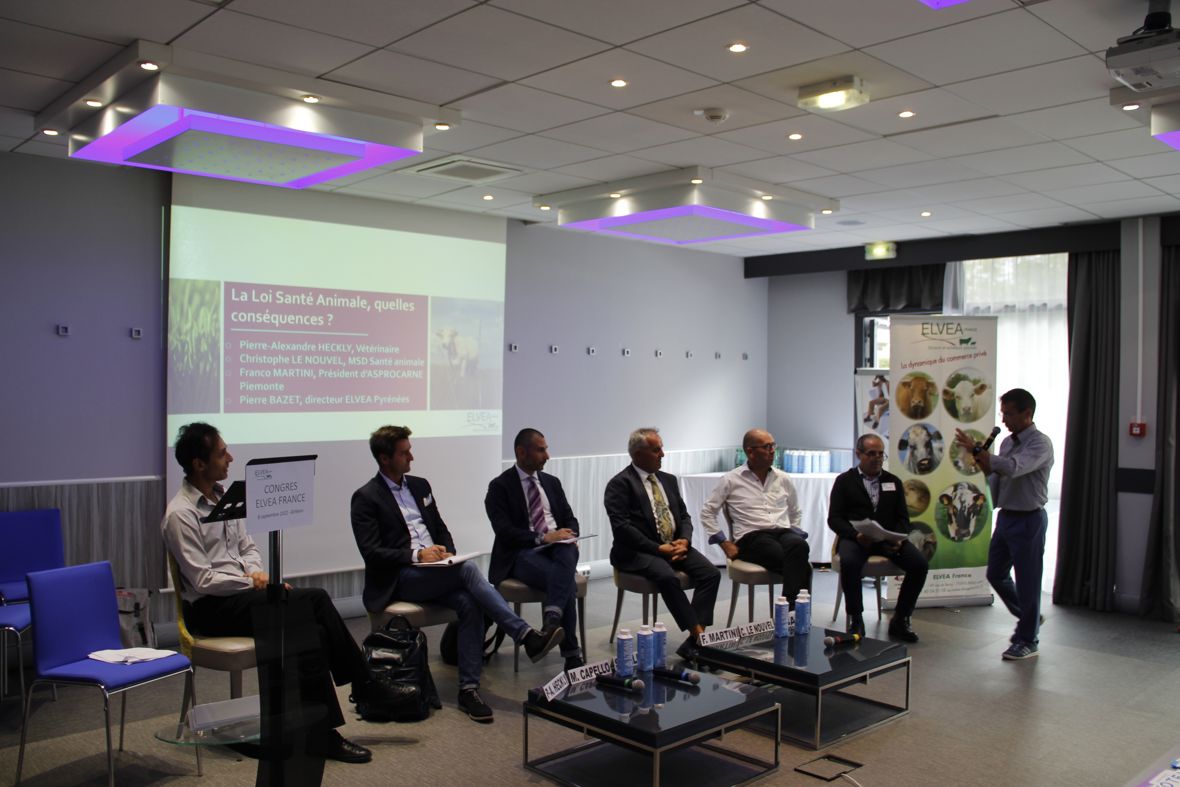 This is particularly the case for the bovine viral diarrhea (BVD) and the bluetongue (FCO), in category C with voluntary eradication, from which France has not yet obtained the status of a master's program recognized by the European Union.
"Embarking on an eradication plan for all regulated bovine diseases would cost too much, but it is important to ensure that judicious health trade-offs are made to ensure better commercial fluidity for exports", points out Pierre-Alexandre Heckly.
By being a good student, France will be in a better position to bring its voice to the European Commission and impose its model in terms of surveillance and control, he believes.
Increasingly supervised use of antimicrobials
In addition, the new European regulation on veterinary drugs, adopted in January 2022, drastically limits their use in breeding. Now, products containing antimicrobials are subject to mandatory veterinary prescription.
Also, "preventive use of antimicrobials (2) can only be used in exceptional cases, defines ANSES. The administration of the medicinal product should concern only one animal or a restricted group of animals when the risk of infection is very high and the consequences are likely to be serious. »
In the case of the metaphylaxis (3), the use of veterinary medicinal products containing antimicrobials "is only possible if the risk of spreading an infection in the group of animals is high and no other suitable solution is available".
"New notices are coming in order to see more clearly," says Pierre-Alexandre Heckly, who recognizes that the new provisions are difficult to interpret. An observation shared by Virginie Alavoine, general inspector of veterinary public health at the DGAL, and present at this congress. One thing is certain, "health concerns are taking up more and more space in exchanges with our European partners", indicates the Interbev veterinarian.
(1) The criteria for the designation of antimicrobials are defined in Delegated Regulation (EU) 2021/1760. On this basis, the European Commission adopted a list of antimicrobials or groups of antimicrobials reserved for treatment in humans on July 19, 2022, in implementing regulation (EU) 2022/1255, indicates ANSES.
(2) Prophylaxis is the preventive treatment of an animal.
(3) Metaphylaxis consists of treating an entire group of animals when some are sick.