For cheese lovers, pay attention to your consumption! Petit Pont l'Évêque AOP is subject to a recall. We find in this product, sold throughout France, the presence of a bacterium: Escherichia coli. Find out everything you need to know!
the cheese is in the sights again! After the Saint-Nectairethe goatthe Raclette cheese… It's the turn of the Petit Pont l'Eveque to be affected by a recall.
Cheese… What is it good and comforting, especially when the temperatures are colder. We love it in our dishes or even in dessert. Only, if the one you love to taste is the Petit Pont l'Évêque, double the vigilance. This brand product La Perellesold throughout the Francemust not be consumed! The reason ? The presence of a bacterium: Escherichia coli.
Which product is affected?
Latest news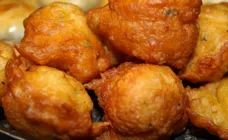 The recall concerns the Petit Pont l'Eveque of the brand La Perelledistributed in all Major Expenses and Fresh of France. This product has been marketed since 08/09/2022 until 09/20/2022. the reason for recall : presence of a bacterium, more precisely theescherichia coli.
The echerichia coli can be harmful for the health of the consumer. The provider lists possible symptoms as "of the abdominal pain and diarrhea (possibly accompanied by blood), whether or not accompanied by fever".
If you have consumed this product and symptoms appear, you are strongly advised to consult your doctor.
The affected product is as follows:
GTIN 3252950007678, lot 200822LI3, best before date 03/11/2022
What if you have it at home?
If you have this brand cheese La Perelle in your fridge, the site Drink reminder (the government site that lists all recalls of finished products intended for consumers) advises you to stop consuming it and of it report to point of sale.
Want to know more about the health risks of food recalls, refer to our guide to food recalls.
Read also: AOP cheese alert in danger: no production for this Auvergne cheese this year
100% regressive: how to make pancakes filled with cheese?
Cheese naans: here's how to make them in less than 5 minutes and with only 2 ingredients!