Be careful if you recently bought applesauce from Leclerc for yourself or your children. A batch, sold in the brand's supermarkets across France, is the subject of a product recall. In question ? There " presence of patulin above regulatory limits ", as reported by Rappel Conso, the government site which lists all the alerts of dangerous products.
What is the reference of the recalled Leclerc apple compote?
This procedure is aimed at the apple fruit dessert, of the brand Douceur du Verger (benchmark brand), of Leclerc. The reference in question contains 16 cups of 100 g. This compote was marketed in the fresh section between August 5 and September 19 throughout France. It has the GTIN code 3564700198254. It is lot LF2205691, with a minimum durability date of 01/25/2023.
What is the patulin in Leclerc compotes?
Patulin is a mycotoxin », a toxic substance produced by microscopic fungi. Patulin is mainly found in products from the apple industry: fruit juices, compotes, etc. Patulin production is favored by fruit injury (shocks, insect attacks, etc.) "Explains the National Agency for Food, Environmental and Occupational Health Safety (Anses).
Also to discover: E.Leclerc, Carrefour, Lidl… Here are the 10 favorite food brands of the French and the n°1 is the cheapest in France
What are the risks involved?
The mycotoxins may present a health risk in the event of heavy and repeated consumption over the long term », Conso Reminder alert. " Patulin is known to cause gastrointestinal disorders with ulcerations, distentions and haemorrhages, even disturbances of renal function, at higher doses. », Explains for its part the ANSES.
What if I bought these Leclerc apple sauces?
Of course, the product should no longer be consumed. You can also bring it back to the point of sale. A consumer number has also been opened: 0 800 865 286.
#ProductRecall
APPLE FRUIT DESSERT X16 – ORCHARD SWEET

Risks: Patulin

Reason: Presence of Patulin beyond regulatory limitshttps://t.co/rLyrr1UYS5pic.twitter.com/55RsawCxhD

– ReminderConso (@RemConso) September 20, 2022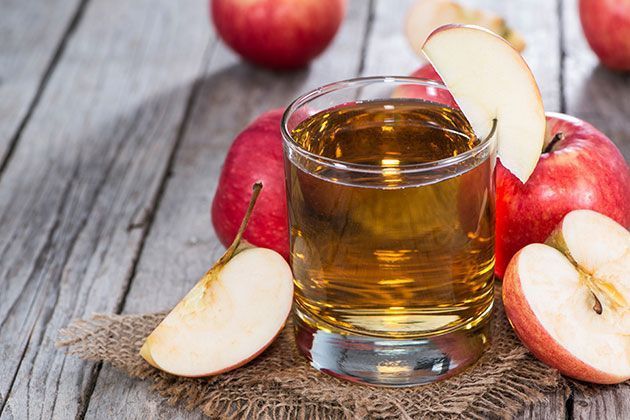 Patulin is mainly found in products from the apple industry: compotes, fruit juices, etc.