Little Theodora-Pearl and a neighbour's cat have been friends for 2 years. Thanks to the feline, this child suffering from heart disease has fewer attacks and saves herself many visits to the emergency room.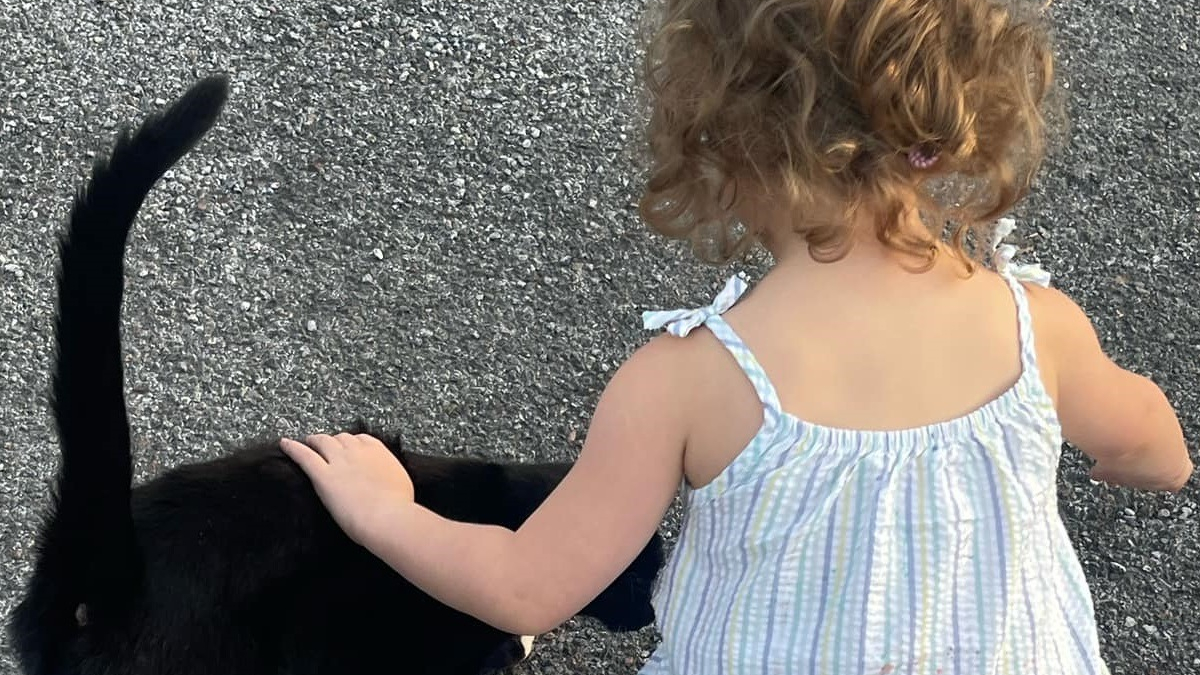 Adorable cat in black and white dress helps neighbor's daughter ward off seizures she's prone to due to illness, reports Plymouth Live.
3 years old, Theodora-Pearl Asten lives in the neighborhood of Chaddlewood at Plymouth, in the South West of England. She has a heart condition called reflex asystolic syncope. It gives rise to seizures and loss of consciousness, especially when it is in a phase of stress or excitement.
For his mother Taya Asten, some banal everyday gestures become real challenges. Like getting the child in and out of the car. Particularly delicate moments when, because she is either too excited or anxious, she risks fainting.
Fortunately, she can count on the neighbours' cat, who is always there to welcome her when she comes home. He systematically waits for the return of the little girl in the car and hastens to join her to receive hugs from her. By being focused by the animal and thanks to its soothing presence, Theodora-Pearl Asten becomes much calmer and avoids the crisis.

Taya Asten / Facebook
A blessing
Taya Asten explains that this cat is simply " A blessing for the family for 2 years. With him by his side, the child was able to save himself countless visits to the emergency room.
Read also: Untraceable for 2 years, a cat is taken in by a company more than 50 km from her home before a veterinary visit reveals her past
The 30-year-old mother has already had the opportunity to briefly chat with the owner of the cat and to thank her for the service that the latter renders to her daughter. Cat whose real name she doesn't even know; Theodora-Pearl Asten simply call it " my friend ".
" It's so good that something so simple can have such an impact on our lives. », concludes Taya Asten.

By Alexander God
Chief Editor
.