It was a special day for Terri, a dog who has spent a large part of her life at the shelter. Adopted by one of the employees of the establishment, she was able to discover her new home in the company of the latter, who filmed this moving moment and shared the video on TikTok.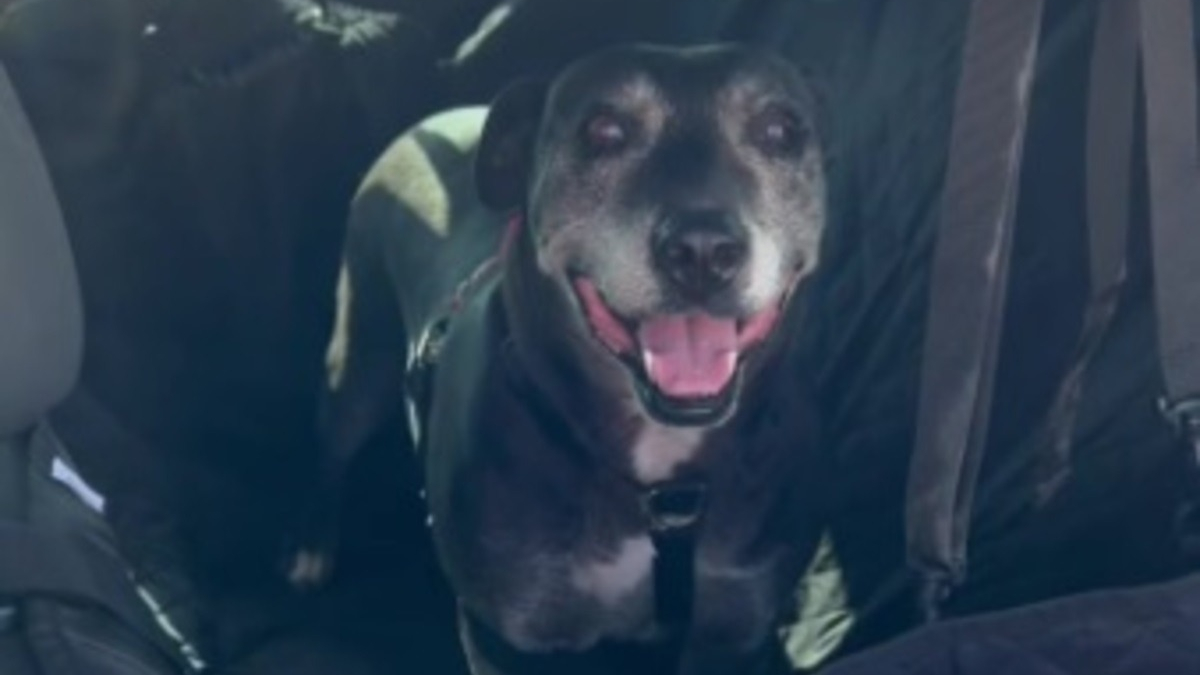 A senior dog who lived for many years at the shelter has finally found a loving family, that of the man who took care of her during the end of her stay, reported Newsweek.
Josh worked at this shelter for 2 years. He met there Terri, who had been there for 7 years. Over time, their ties and complicity only grew stronger. So that when the time was right for Josh quitting his job last June, he decided to adopt her.

josh.timk / TikTok
2 months later, he shared a most touching video on his account TikTokwhere he posts under the username @josh.timk. It retraces the dog's last day at the shelter and her departure for her new life alongside her human.
@josh.timk

A big update… #adoptdontshop #animalshelter #rescue #seniordog #dogsoftiktok

? A Thousand Years – Christina Perri
"Welcome Home Terri"
" Today I'm taking it home ", can we read there from Josh in legend. We first see the dog wagging her tail as he approaches his box, then comfortably installed in the back of the car. " Welcome home Terri he also wrote, as the duo headed for the front door.
The video then continues with scenes of celebration, happiness and rest for Terriwho takes full advantage of his new existence.
" I'll do my best to give you an amazing life finally concludes Josh in this great video. A promise he will keep for sure.
Read also: German Shepherds make friends with chicks and show delicacy and kindness (video)

josh.timk / TikTok

By Alexander God
Chief Editor
.