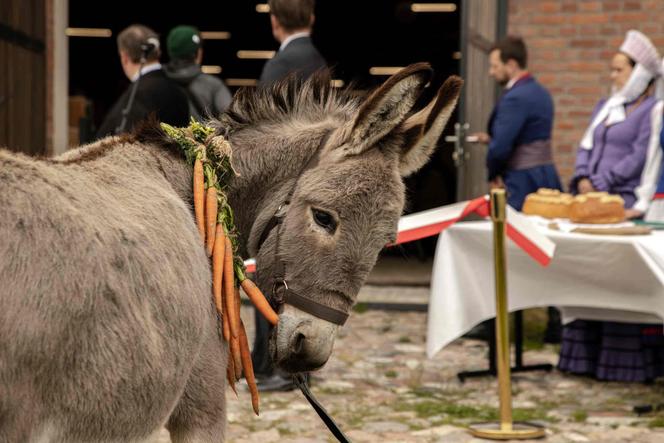 THE OPINION OF THE "WORLD" – NOT TO BE MISSED
In EO, the latest unexpected feature film, and a real UFO, by Polish veteran Jerzy Skolimowski, 84, you must first hear an onomatopoeia. The one that attaches to the braying of the donkey ("hi-han"), beast of burden to which is awarded here, once is not custom, the leading role. The idea is not new: it refers to Robert Bresson's masterpiece Random balthazar (1966), recounting the ordeal of a poor donkey, mistreated by humans.
EO is also the name of his little Sardinian donkey with gray coat and lost gaze, who, fifty-six years later, is going through a world even worse than that of his model. We discover him as a circus animal, partner of a beautiful tightrope walker, the only one who loves him, protects him and defends him. He will be quickly separated from it, with tears in his eyes, following new legislation prohibiting animal shows and the possession of "living goods". Carried from right to left, pulled to hue and dia, EO begins worrying tribulations leading him from stud farms to farms, from one master to another, and from one form of exploitation to the next. Occasionally escaping, traversing roads, fields and forests, he surveys the stricken landscape of human turpitude.
From Bresson's film, Skolimowski retains this gesture of placing an animal at the center of the story, which induces a powerful displacement of gaze on the relationships between the kingdoms. But the comparison stops there, the filmmaker taking aesthetic options radically opposed to the Jansenism of the original. Above all, the odyssey of the donkey offers here the occasion for a debauchery of forms, a sumptuous expenditure of colors, a furious deployment of adventurous holds, a perceptual frenzy.
Bursts of drunken beauty
From the first scene, a circus act is completely repainted in monochrome red under strobe flashes, so many bursts of drunken beauty. Color is the "red thread" of the adventure, woven in dotted lines, here in the twilight that sets the horizon ablaze, there in the wounds of the poor animal. Purple like the blood of suffering, but also like the hell that Poland looks like, and beyond, our contemporary world.
Relegating language to the background, Skolimowski appeals to the viewer's sensations, which he intends to jostle, overflow, in a style of extreme sophistication. Regularly, the camera comes out of its hinges, the image goes into all its states, the point of view capsizes, the music rumbles. Here, competition stallions snort in insane slow motion (facing the decrepit donkey, a marvelous allegory of the class struggle), there the spinning plane follows the rotor of a wind turbine. Virtuoso traveling shots swallow up distances, while a hallucinated photograph (Michal Dymek as chief artificer operator) arouses all sorts of plays of light, between an urban dance of neon lights and ghostly mists.
You have 32% of this article left to read. The following is for subscribers only.