Tesla quietly emailed some customers about a suspension issue, without notifying authorities or making the issue public.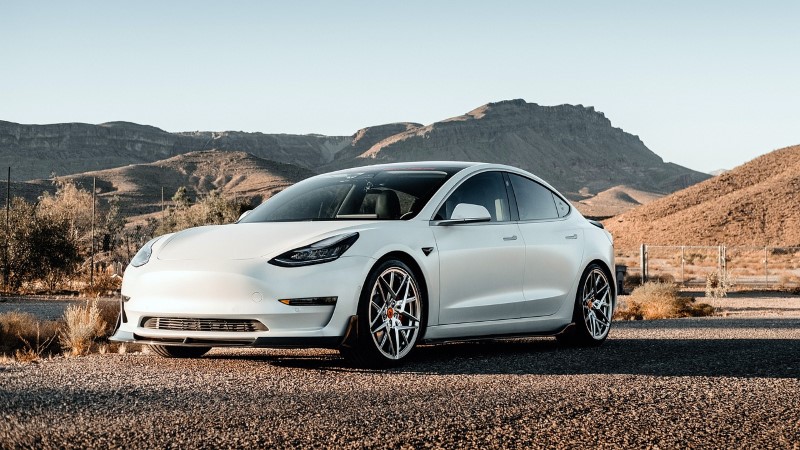 At this time, you will not find any alerts on this subject on the Tesla website or on the NHTSA website, the authority responsible for road safety on American highways. Still, this is indeed a reminder email for a suspension issue which appears to have been sent to Model 3 and Model Y owners, as confirmed by many drivers, including on Reddit.
Thousands of Tesla Model 3 and Model Y would be affected, but the brand remains silent
This very low-key recall follows a recent and much more publicized one of other Tesla cars due to a failure of the integral autonomous driving system. In January 2014, Elon Musk solemnly declared that it was necessary to "banish the word recall" from Tesla's vocabulary, a tweet he has since deleted. It is clear that the word is still in the dictionary of the manufacturer of electric vehicles, although he denies it.
An email from the brand received by many American drivers indicates that their Model 3 or Model Y "could be affected by loose fasteners" on the front suspension. This problem would affect recent vehicles, built between January 2019 and June 2021. The drivers concerned mention on the Internet "squeaks, creaks", what Tesla translates in his email as "abnormal noise from the front suspension".
Recalls in China, investigation in the United States… the suspensions are the pet peeve of Tesla
Could this be the beginning of the end for Tesla, which has increased the price of its models by several thousand euros this year? What is certain is that suspension problems are not new to Teslas. A certain Keith Leech regularly accuses this mechanical part of failing too soon. He even coined the term "Whompy Wheels" to refer to the dozens of Teslas littering junkyards and auctions., victims of a problem with their suspensions. At the end of 2020, a suspension broke at 200 km/h on a German highway, and Chinese authorities recalled 20,000 Model S and Model X for part failures.
Tesla denied the parts were faulty and accused drivers of abusing its electric vehicles. But in November 2020, NHTSA has launched an investigation into issues with the front suspension of 115,000 Model 3 and Model Y vehicles. Did Tesla notify the authorities of this massive recall? Automakers are normally required to do so, but perhaps Elon Musk's brand has asked him to keep the issue quiet by classifying it as "confidential business information" for now, pending further details.
Read also> Tesla is always selling more cars, and it's not going to stop
Source: Auto Evolution