Fri 10/21/2022 — And to this day, does not replace them with anything.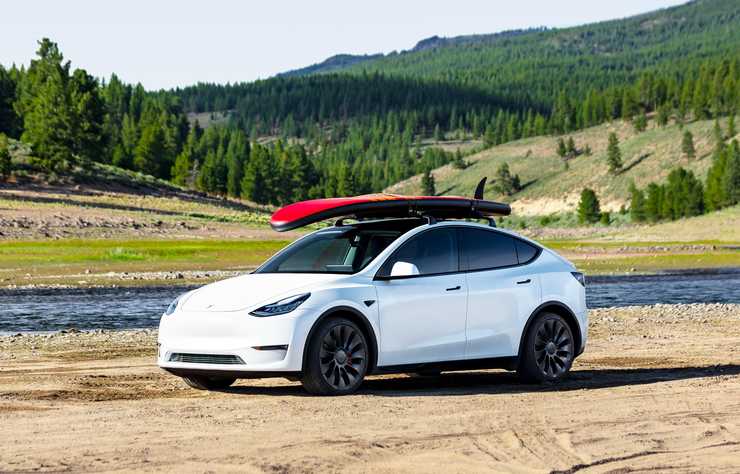 An increasing number of models are equipped with an automatic parking function. We see a parking space, we stop in front of it, we press the button, and presto, the car parks itself. But that is the theory. In practice (at least in the cars this writer has tried), it doesn't work very well. First, the parking space must be very large, with at least 75 cm of room to maneuver on each side (to park a 4.50 m car, the available space must be at least 6 m ), and it's very slow. An average driver is faster. Fortunately, there is another technology, which works very well, is what is often referred to as parking sensors, which are actually ultrasonic sensors. This has existed for 20 years, and it is now very widely distributed, even a city car like the Renault Clio can be equipped with it. All Teslas had it, it will be removed.
The idea is to replace ultrasonic sensors with the system Tesla Vision, which only works using cameras. Like the motorist who only directs his driving with his eyes. We understand the reasoning, but the fact remains that ultrasonic sensors provide a more qualifiable, signaling the proximity of an object that the eyes of the driver can not see. Will the Tesla Vision be able to do as well? Remember that in the early days of Autopilot Tesla, it was a question of associating lidars with cameras and ultrasonic sensors. This is the architecture on which all the other manufacturers continue to work. Tesla has already removed lidars, so its Tesla Vision system will cost significantly less in hardware, but whether it will be as effective, we can doubt it.
In any case, the Tesla Vision is science fiction for the time being, because this manufacturer's self-driving technology, repeatedly announced, has been repeatedly postponed. Concretely, what was allowed by ultrasonic sensors is simply no longer possible, and this will only come back when the Tesla Vision is launched, by an over-the-air update (like a smartphone). It would have been smarter to wait for the software update to be effective, but logic has never been the forte of Tesla management.
The removal of ultrasonic sensors is happening now on Model 3 and Y, and early next year for Model S and X.
Was removing ultrasonic sensors a good idea?
Category(ies) and keyword(s): Tesla; autonomous-driving