If you want to charge your electric car at home, a new solution with a good price-performance ratio is available to you: the 3rd generation wall connector from Tesla. It is now available in France.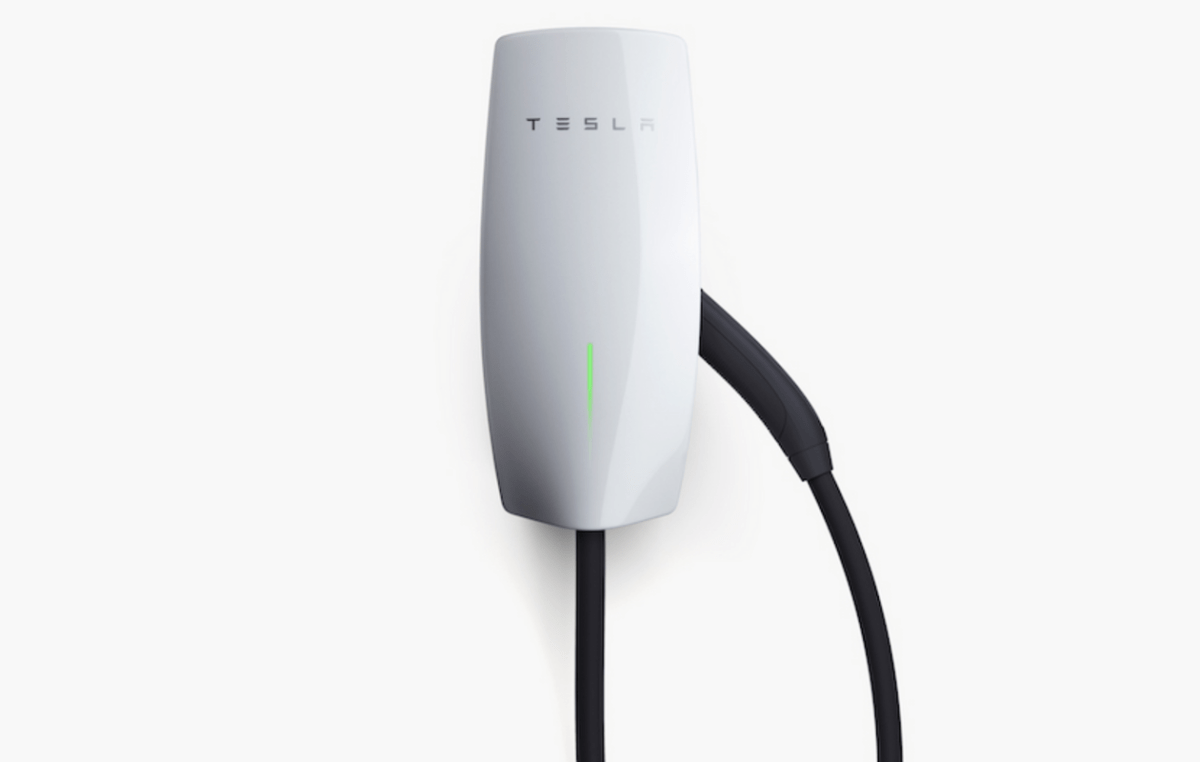 The 3rd generation wall connector was not available in France for several months, while it was in border countries. In question ? On what can be read on the forums, a history of the NC C 15-100 standard. The fact that the charging cable is fixed (cable attached) to the terminal would have blocked the marketing of this terminal to the general public. Tesla France confirmed to us that this was a false theory, staggered marketing was tied to a supply story.
Until now, many users went through Belgium or Luxembourg to be delivered. Since Monday, December 13, 2021, it is possible to order the 3rd generation wall connector on the Tesla site.
A solution with good value for money
This charging station (or wallbox) is available in single-phase (230 V) and three-phase (up to 400 V) with an output current range of up to 32 A (up to 11.5 kW). Of course, this depends on your electrical installation. In theory, this terminal therefore makes it possible to recover up to 71 kilometers per hour on a Tesla Model 3. For comparison, a domestic socket offers 13 to 18 kilometers per hour of charge. Note that there are faster home chargers, but Tesla cars are limited to 11kW AC.
The length of the supplied cable is 7.3 meters, with a type 2 connector compatible with a wide variety of electric cars. We can cite, for example, the BMW i3 or the Renault Zoé.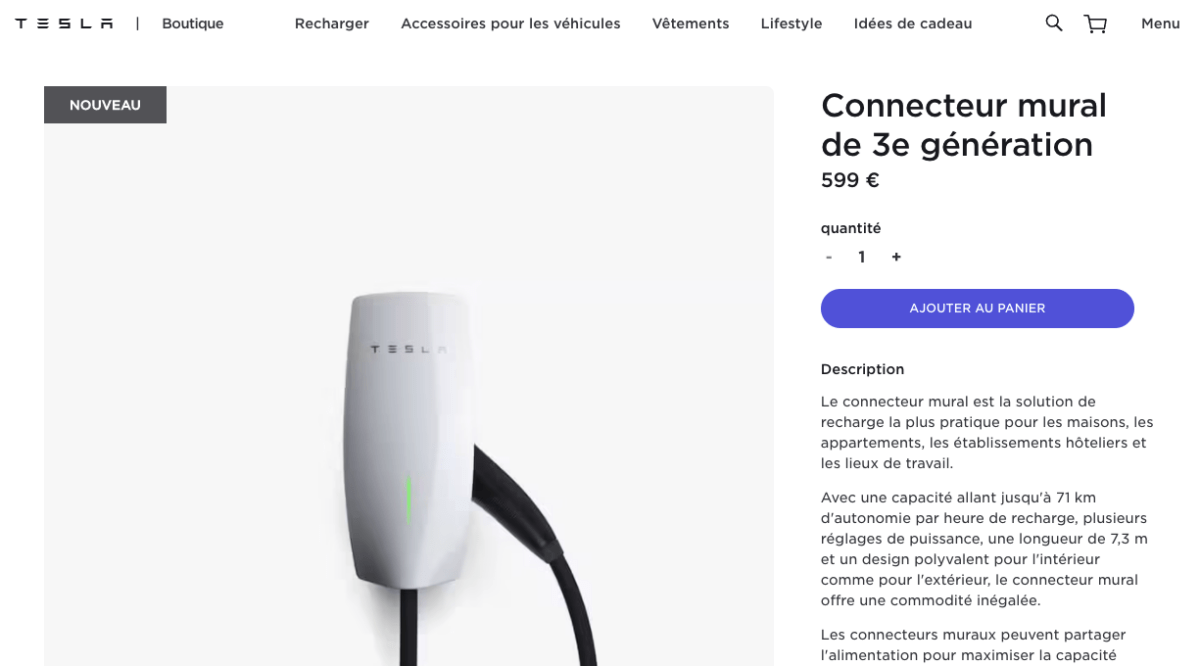 The terminal is Wi-Fi 5, this allows for the moment to retrieve some information from the Tesla application, in particular on the charging schedule. However, the wireless functionalities remain limited compared to the competition, including some wall-boxes compatible with connected assistants. Finally, note that this type of wall-box must be installed by a qualified electrician (especially to benefit from ADVENIR aid and the tax credit).
For 599 euros including tax, Tesla's 3rd generation wall connector is therefore a solution with a good price-performance ratio. We will certainly have the opportunity to talk to you about it in detail in the coming weeks.
The alternatives
These terminals or wallboxes are not necessarily necessary, you can charge your vehicle with a household socket or a reinforced socket. We can also recommend a P17 socket or "caravan socket". It can be waterproof (IP 44 or IP 67) and withstand major shocks (IK08) depending on the model. However, it does not comply with current regulations (mandatory NF C 15-100 standard) which prohibits the installation of P17 sockets in residential areas.
---
To follow us, we invite you to download our Android and iOS application. You can read our articles, files, and watch our latest YouTube videos.