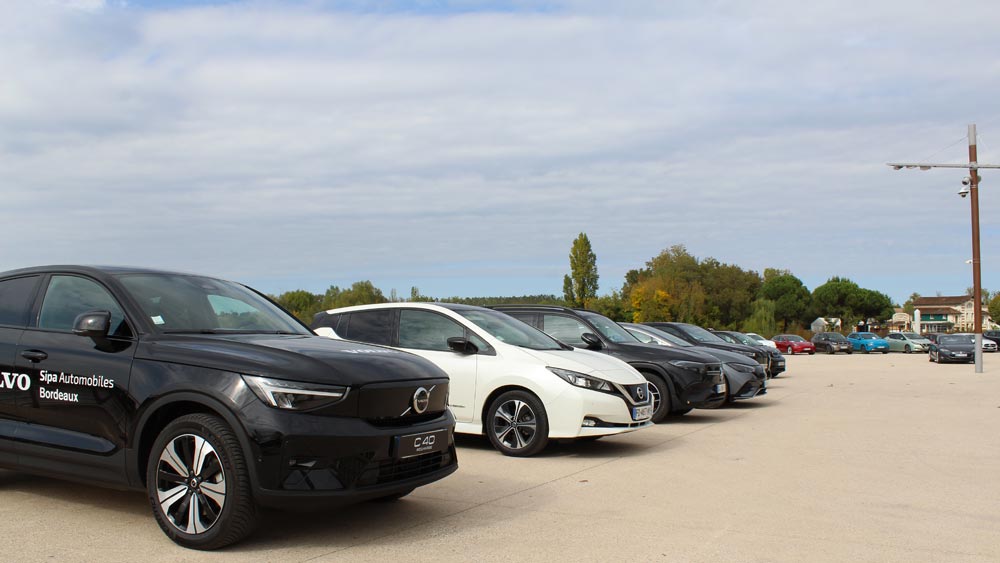 The South-West Automobile Club organized an eco-driving rally in electric cars on Saturday October 8, 2022. The 21 crews entered presented a wide variety of models, particularly in terms of novelties.
A near end
By dint of prancing at the top of electric car sales in France for years, the Renault Zoé was on all rallies and in relatively large numbers. She was however absent during the family photo taken on arrival in Libourne (33). Why this lack?
On site, Xavier Larribau, president of the VE section for the ACSO, gave us an answer: " About half of the entered crews represent dealers ". While the Zoé will soon give way to another trendy versatile model, Renault now prefers to highlight the Mégane E-Tech which is already very popular with motorists ready to become electromobilists in turn.
The Twingo and Dacia Spring were not released either. Yet they were predestined to win the eco-driving challenge against, for example, the Volkswagen e-Up! 2.0.
An appearance: A Tesla roadster
No Tesla Model Y either despite the accelerating sales for this car, but an old roadster could be seen at the start of Bouliac. If he did not follow the route imagined by the Automobile Club du Sud-Ouest, it was simply because his driver was at the wedding that day.
The American brand was however well in the race, with a Model X taxi from Dordogne, a Model S, and 2 Model 3, one of which is known to be that of the European Electric Cannonball.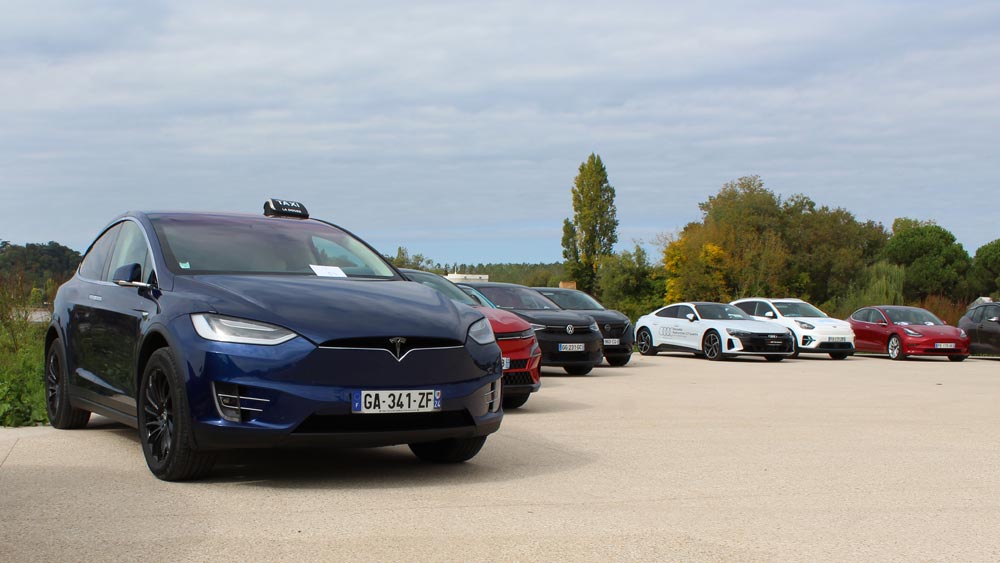 For the record, it was used to reach the North Cape in Norway in less than 72 hours last year from Cape Saint-Vincent in Portugal. Its owner, Guillaume Castevert, did not hesitate last Saturday to testify to this adventure and to say why today such a journey is becoming more and more easy to achieve. In particular thanks to the opening of Tesla superchargers to other electric cars.
Upmarket
" We are witnessing a real move upmarket of engaged electric vehicle models. Some are really out of the ordinary, even in terms of colors ", told us Xavier Larribau, project manager for EDF in his professional life.
Without trying to be exhaustive, we have recognized among the cars lined up with the meeting point between the Dordogne and the Isle as a backdrop, the BMW i3 and iX, Volkswagen ID.5, Nissan Leaf and Ariya, Audi e-tron GT quattro , Kia e-Niro, Hyundai Kona, Mercedes EQB and EQE, Volvo C40, Fiat 500.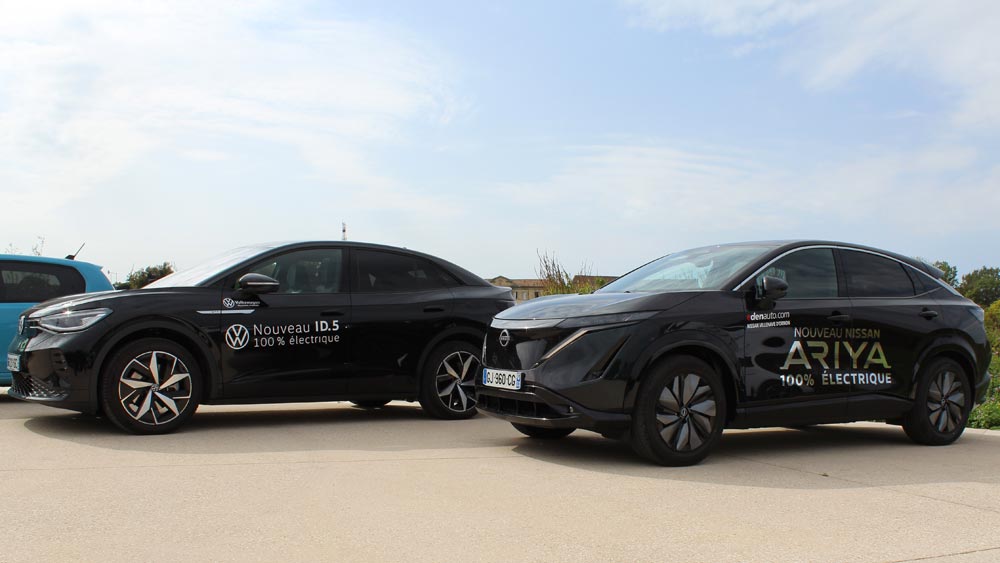 Basically, all the models already known were mainly engaged by private electromobilists, and the novelties came from Bordeaux concessions. This interesting mixture made it possible to offer a wide diversity to the eyes of the witnesses of the procession. A few associations such as Acoze and Club Elecmobiles 24 also took part in the ACSO Electric Tour, as well as the Electric Vince Youtube channel.
ACSO Electric Tower
" The ACSO Electric Tour is an eco-driving challenge based on a course of approximately 80 km in Bordeaux. Energy sobriety was therefore mainly put forward. But it was also necessary to respect the schedule and to find the places which appeared on 4 photos. This little treasure hunt allowed us to make sure that the crews had followed the route correctly. ", underlined Xavier Larribau.
This is why the crew in e-Up!, despite its lowest rated consumption with 7.6 kWh per 100 km, did not receive a prize. " We failed to identify 2 photos ", justified its driver Renaud Lemaire, also president of Mobil'Eco and personal friend of long date. The ranking was announced after a hearty meal engulfed in a particularly friendly spirit.
Ranking
In charge of the competition for vehicles running on new energies, Philippe Dalbon reminded us of the low consumption records observed during the ACSO Electric Tour 2022.
" We awarded the first prize to a BMW i3 driver who consumed 8.4 kWh/100 km, followed the route correctly and identified the photos. Behind, we have a Fiat 500 with a consumption of 9.6 kWh/100 km. In third position, 2 teams tied in BMW i3 and Renault Mégane, with 10 kWh/100 km ".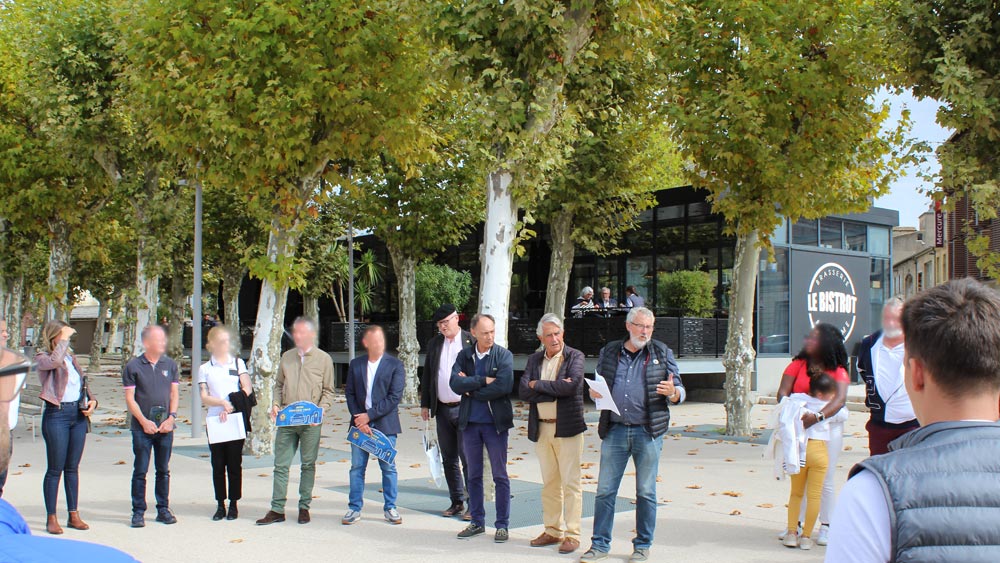 Is a next edition of this event already scheduled? " Yes, in May 2023. We will see what there is to improve ", he replied. " Before that, we will have the Médoc rally which will take place on December 10 and 11, 2022. For 8 years, we have been entering this regularity rally with electric cars that align with thermals and historic models. There will also be, on February 25 and 26, 2023, the Bordeaux Aquitaine Classic ", he added.
At lower cost
" For our regularity rally, the participants each start on one of the three average levels offered. Whoever is closest to the retained value wins. It's a way to taste sports rallies, in a real rally atmosphere but at a lower cost. ", underlined Philippe Dalbon.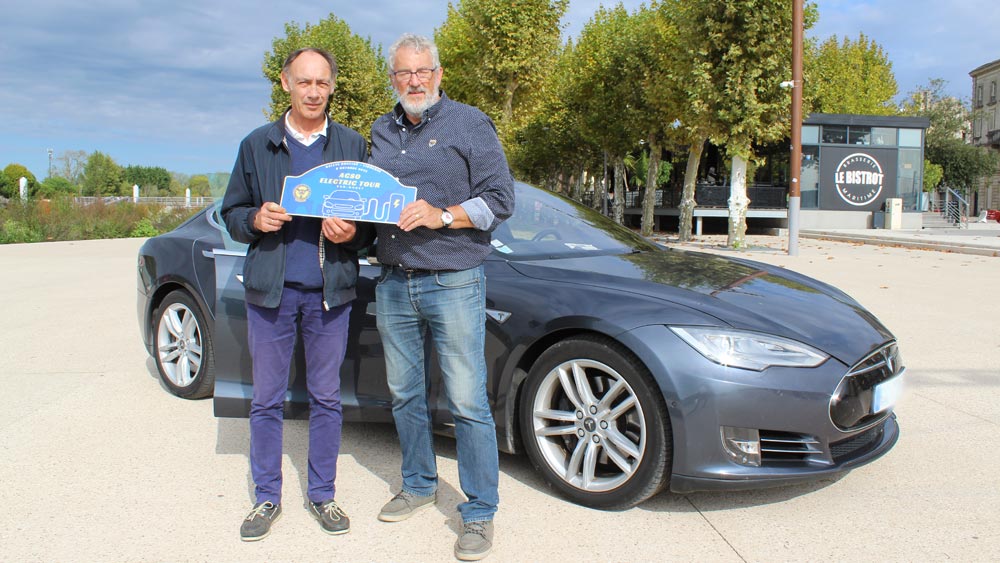 He hopes for the arrival of new enthusiasts at the Automobile Club du Sud-Ouest and the Association Sportive Automobile Club du Sud-Ouest (Asacso) where he is particularly involved. " We are always happy to welcome new faces at place des Quinconces, in Bordeaux. ", he concluded.