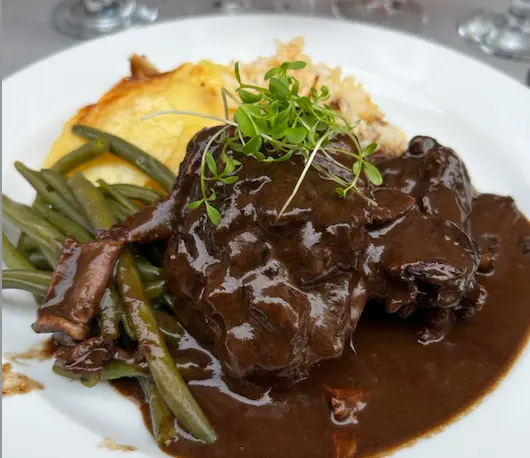 Coq au vin de Bresse by Daniel Ancel (Le Dab, Lyon)
Nothing planned at noon? Meet at the DAB restaurant, at 10 rue Rivet (1st), above Place Rouville.
The actor Pasquale d'Incà, who notably starred in The Lyonnais of Olivier Marchal, has just opened a restaurant whose kitchens have been entrusted to chef Daniel Ancel.
For amnesiacs, in 1988, the supreme consecration, chef Daniel Ancel won a Michelin star in his restaurant The passagetucked away in a traboule on rue du Plâtre (1st), for two dishes that have long remained house specialties: herb salad, roasted scallops, soy sauce and lobster stew with cumin , crunchy lentils confit with bacon.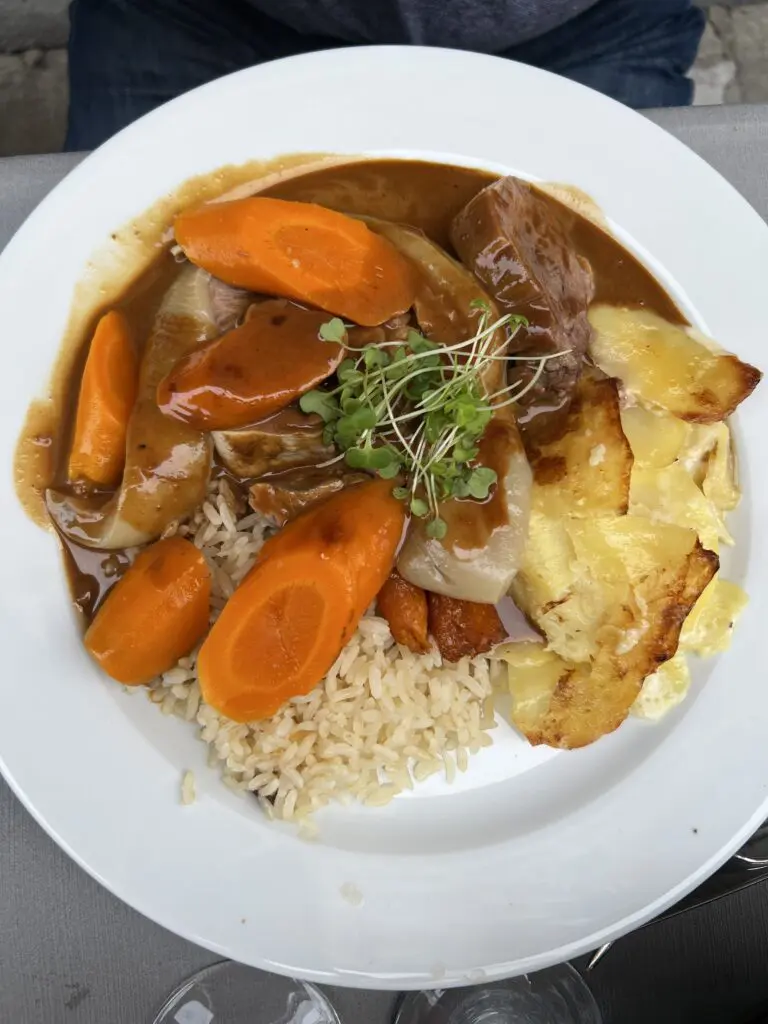 The chef returns gently to the ATM, to rebuild his hand (which he hasn't lost° "For now, I'm cooking simple, bistro dishes… I'm tackling gastronomy in October."
During our lunch on September 13, the day of the opening, we Feasted on the chef's pie, which, if it held up moderately, was as tasty as can be.
We continued with a remarkable oxtail and veal terrine (with chive butter), followed by a very simple Bresse coq au vin, with a sauce that would warm the hearts of Fernand Point and Paul Bocuse who liked to say that it is by the sauce that you recognize a good chef, to end up with a perfectly mastered American sauce calf's head (our favorite, on the subject, returning to that of the Carpe Diem).
Read also: Pan noises. The return of chef Daniel Ancel to the kitchen in Lyon