Large retailers and private owners are looking for the best models to offer their customers this new service. If for the moment, not all parking spaces in shopping centers are occupied by electric vehicles, work is planned now to take advantage of the Advenir!
Install a public charging station
One of the conditions for accessing Advenir grants is to make the terminals accessible to the public. As an example, we have chosen an installation produced by a reloading start-up, the company Mugolec. Based in Meudon, this company specializes in the installation of high-power stations for landowners, companies and local authorities.
Indeed, they wanted to be certified P3 to be able to install these large transformers which make it possible to deliver a lot of power when the customer can afford it. They can also install low-power charging stations for regular use. Let's say that the versatility of their certifications makes it possible to have a global vision of a charging project.
Installation of a station on a Super U site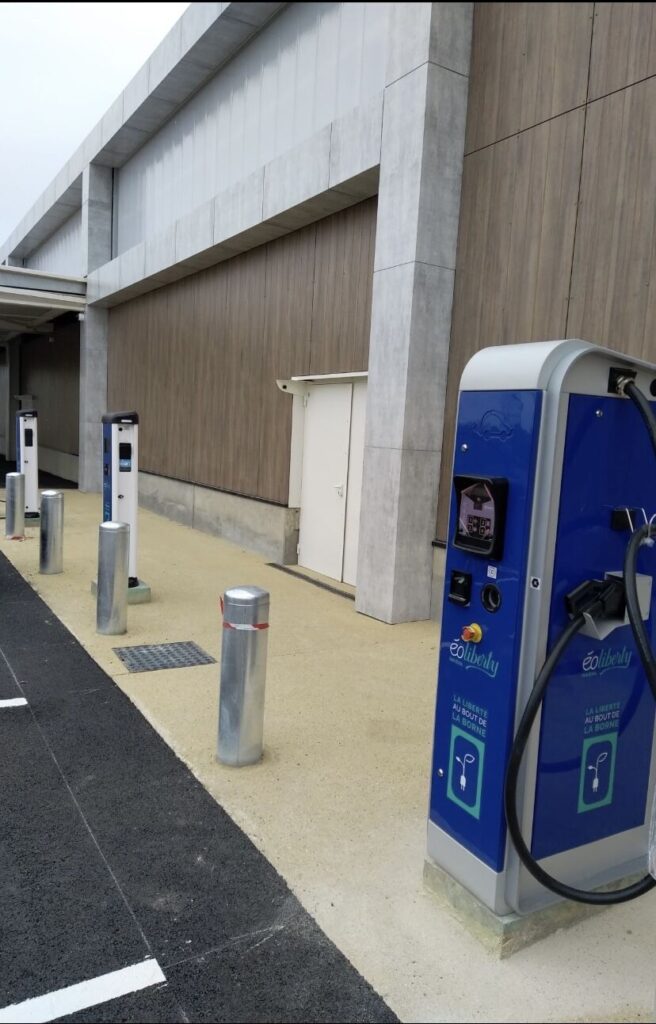 As we told you, commercial areas and hotels are massively equipped with charging stations to stay as close as possible to customer expectations. Here the customer's wish was to install 4 charging stations, including 2 50kw DC terminals and 2 others of 22kw AC.
It was the store manager who wanted to take advantage of its proximity to the highway and a gas station to create an electric hub with fast terminals (50kw DC) for passing customers and slower terminals (22kw AC) for store customers.
These terminals are accessible to the public and are eligible for Advenir bonuses. A godsend for this commercial area which has decided to offer itself a service by owning the infrastructure.
A customer service operated by a third party
Recharging is for the moment conditioned by the creation of an account and the choice of power relative to his electric vehicle. The owner has therefore decided to supervise these terminals by a third party, here Freshmile, which is responsible for responding to users in the event of difficulty in recharging. This partner also manages all the invoicing part.