The cost of heating a home over winter is set to skyrocket for UK households. The typical annual payment is expected to exceed £4,000, more than three times the amount people in the UK paid just a year ago. On the other side of the Channel, the cost of living for French households will not change significantly either. The gas price was kept constant by their government, while the annual growth of the regulated electricity price was capped at 4%. The cumulative effect of the pressure on the cost of living induced by the rise in energy prices this year will remain well below 5% of consumption for all French households. It is possible that this rate is higher than 15% for the 20% of the poorest households.
Rising energy prices: the situation in Europe
The gap that exists between two neighboring countries whose energy networks are interconnected is enormous. As part of my ongoing research on the regulation of markets and the methods used to allocate resources such as energy, I study how economic models can help us understand public policy issues. Over the past few months I have been researching the electricity market in France and analyzing it against other models, such as those used in the UK.
The model used in Great Britain (Northern Ireland uses a separate system), which reflects the real market price of electricity generation, forces users to reduce their consumption and encourages investment in electricity generation . In contrast, the approach adopted in France consists of a combination of subsidies provided by the government and by a public energy company. This approach is costing taxpayers billions of dollars and delaying major energy efficiency decisions and generation investments for the foreseeable future.
But the impending crisis demonstrates that the electricity market in Britain is far from perfect, even if it is considerably more efficient in terms of energy consumption and production. In order for the government to ensure that all homes have heat during the winter, it must make a difficult decision: either it distributes billions of dollars in cash to individual households, or it studies the market in neighboring France, even if it results in a reduction in overall efficiency.
France: nationalized production, price subsidies
On paper, the French system is also market-based: companies that create electricity sell it to companies that supply customers directly, with the price capped at a certain level. Unlike the situation in Britain, the French government requires the majority state-owned monopoly producer EDF to offer more than a quarter of its production to suppliers at a steep discount from the current wholesale price. This is a significant departure from the situation in Great Britain.
Throughout history, this historically affordable source of energy came from an aging network of nuclear power plants. However, recent challenges have forced EDF to buy back some of the electricity it had already supplied to the market at higher wholesale prices. This measure was taken so that EDF could meet its commitments to energy suppliers by reselling the electricity to them at a lower price.
In January this year, the French government asked EDF to increase the amount of discounted electricity it provides to French households to help them cope with rising energy costs. This measure, combined with the reduction in fuel taxes, will ensure that the regulated price in France hardly increases during this year.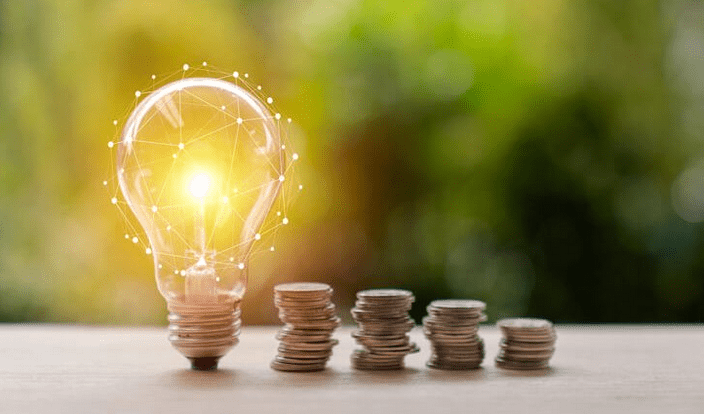 However, the French system is far from ideal. There is a lack of clarity regarding the high cost to ratepayers, and electricity rates do not represent the cost of the most expensive unit. The lack of market incentives is another factor that pushed the government to renationalise EDF in order to guarantee future investments in renewable energy and next generation nuclear power plants.
The country has also implemented restrictions on energy consumption as a shorter-term solution to protect consumers. This measure is all the more important as it predicts that wholesale costs will be much higher than what France will pay due to the uncertainties surrounding nuclear production. However, French families can take comfort in knowing that they will have sufficient heating in their homes this winter.
In order to maintain the same level for their homes, the British should consider adopting a bit of the French approach and subsidizing the cost of energy. The two Conservative Party leadership candidates have both hinted that they are ready to move in this direction by reducing value added tax and green taxes; however, the effect on prices would be minimal. For customer protection, significantly higher subsidies are needed.
Another approach used so far has been to provide unrestricted cash transfers, such as reductions in the cost of council tax and energy bills. Maintaining an efficient UK market over winter by adhering to this policy would be politically challenging and costly. The IMF predicts that the amount of cash that will be needed to compensate households that are 40% poorer will be around 1.5% of GDP, which equates to over £30 billion.
Energy prices on the rise: the government is taking new measures
PARIS, Oct 27 (Reuters) – According to Prime Minister Elisabeth Borne's announcement on Thursday, the French government will partially cover electricity tariffs above 325 euros per megawatt hour to help small and medium-sized businesses that have struggling to pay their skyrocketing energy bills.
During a press conference, Mr. Borne made the following declaration: "We will cover half of the total exceeding a reference price (of 325 euros)".
---
FAQs
A French program which aims to support investments for a sustainable recovery has been authorized by the European Commission. The program budget is 7 billion euros.
You cannot cash the check, but you must use it to pay an energy bill or fund energy-saving activities.
Since payments will be issued based on completed tax returns, potential claimants do not need to take any steps to receive compensation.