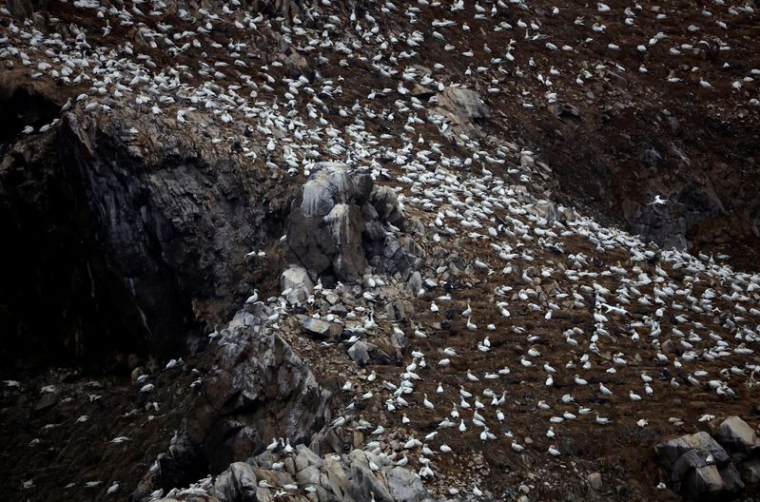 View of the northern gannet colony on Rouzic Island in the Sept-Iles archipelago
(Reuters) – France has decided to raise the level of risk of bird flu nationwide from low to moderate due to a sharp increase in cases in livestock and wildlife in recent weeks in mainland France, the Ministry of Agriculture said in a statement on Friday.
France was confronted between last November and May with an episode of "extremely virulent" avian flu which led to the slaughter of more than 19 million poultry.
The level of risk had dropped to "negligible" in June, but since the beginning of the summer, the ministry explained, several hundred dead birds from the highly pathogenic avian influenza virus have been counted, mainly on the west coast. .
(Written by Jean-Stéphane Brosse)
.