Testing an electric car for several days is often an essential and reassuring step before leaving the thermal world for good.
€300 for the weekend in a Tesla Model 3
Even if the classic rental companies are slowly getting started, it is still difficult to find certain vehicles, like Teslas, Taycans or even ID3s for a whole weekend. A small startup based in Geneva, on the Franco-Swiss border and now in Lausanne, offers precisely this type of service.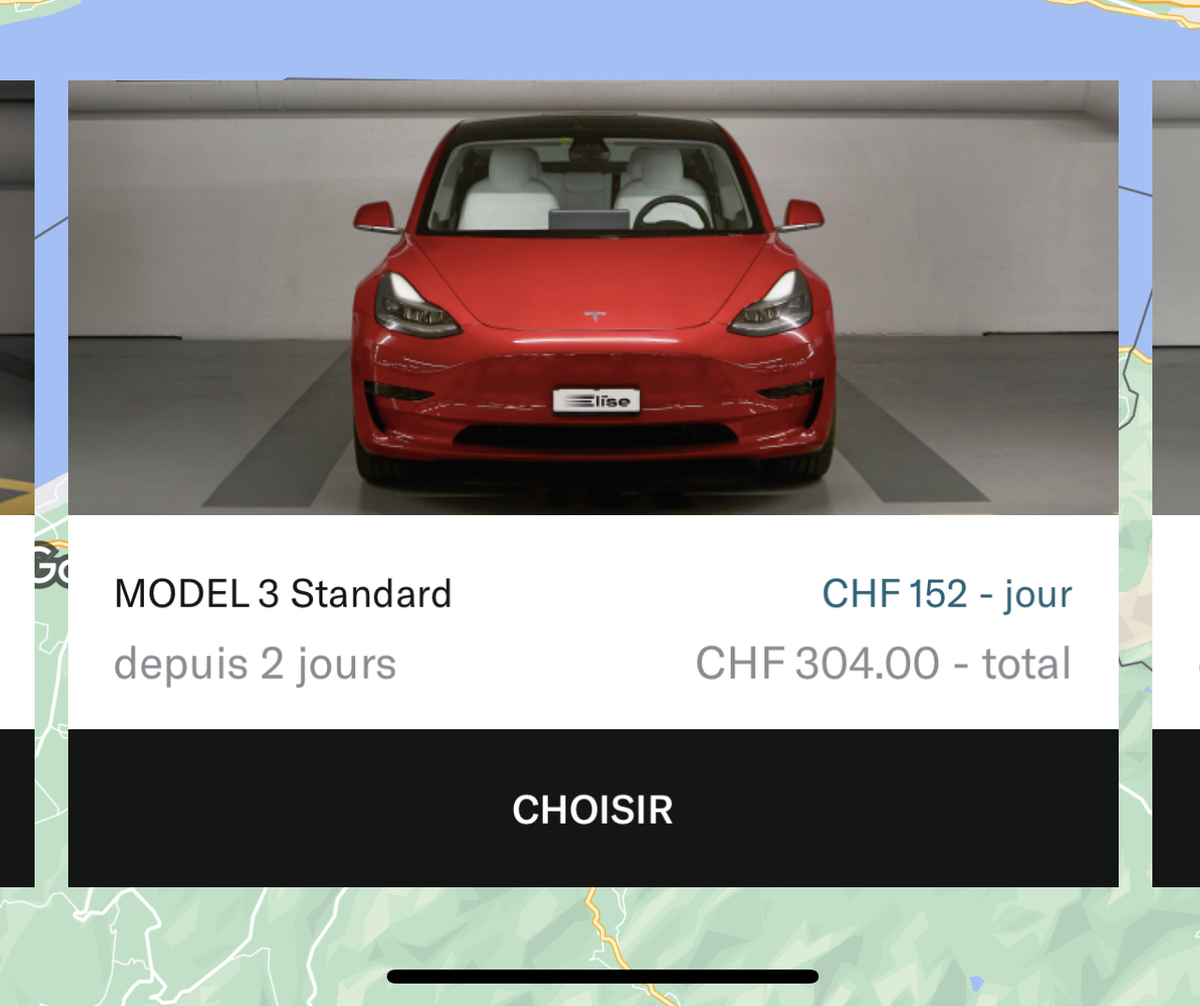 For less than 300€ (with our promo code), you can test drive a Tesla Model 3 Standard for a whole weekend, charge it at home, test the SuperCharger… and this, without limit of kilometers. It's even cheaper for an ID.3 (58kWh), around €200 at the weekend. And if you have the budget, on Saturday-Sunday in Porsche Taycan (4S) is also under the 1000€ markonce again, a very fair price for this type of vehicle.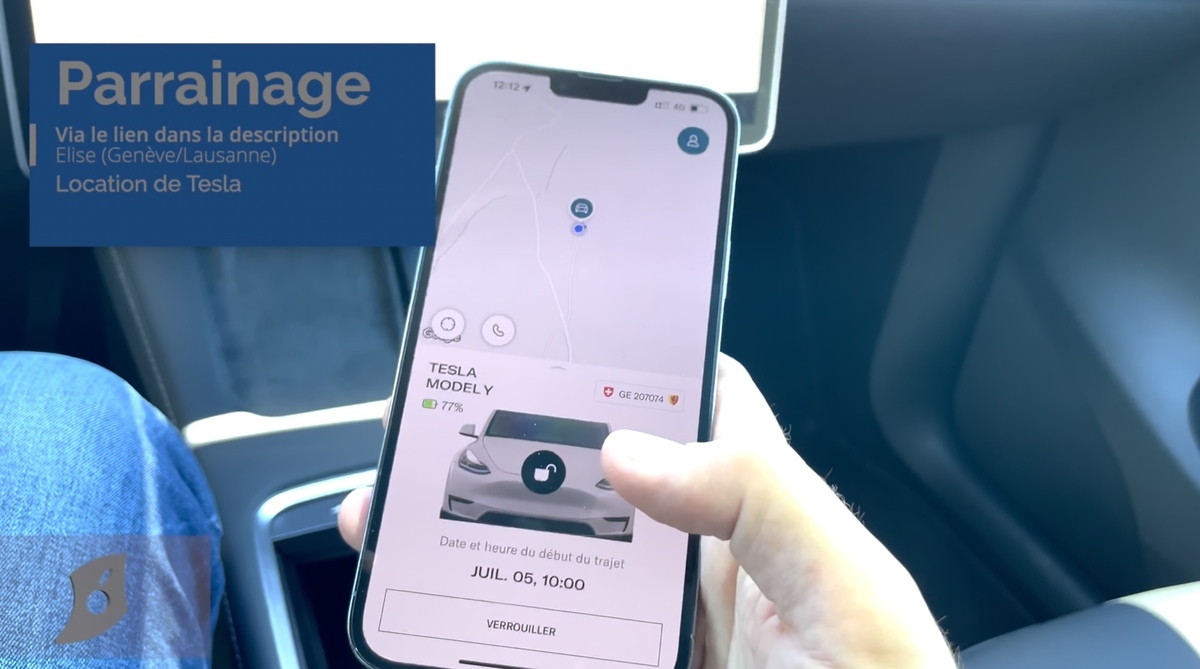 To simplify the rental as much as possible, operation is totally autonomous. All you have to do is download the application (below), enter your information (licence, credit card, etc.), any promo code, and reserve your car. On site, there is nothing to do, everything works from the app: unlocking, starting, battery level… since the last update, Elise even offers a much faster bluetooth connection to open the vehicle (this was using 4G until now, with quite a high delay – this is now fixed). We were able to test the thing for several weeks and we never had any problems: the cars are almost new, well maintained, flawless and very reliable.
If you follow our videos, you know that Elise has been a partner of Mac4Ever for more than a year now and has allowed us to carry out several tests, in particular of the Model Y (below). On this occasion, the lessor offers you 30CHF (~30€) discount on your first rental. To do this, just enter the code MAC4EVER in the "promo code" section of your account.
2000Km in Model Y 2022 (Road Trip)

If you liked this report, do not hesitate to like the video, subscribe to our YouTube channel and subscribe to a VIP subscription! This will allow us to do more!