After the cod acras, it's the dry sausage's turn to be in the spotlight. The Paul et Ferdinand brand has just recalled five references of its product following a suspicion of listeria bacteria.
An aperitif without charcuterie is not a successful aperitif. And yet, it will take increase vigilance. After the recall of cod acras and goat cheese logs for suspicion of metallic foreign bodies, it is the turn of the dry sausages of the Paul and Ferdinand brand to be the subject of a recall this Monday, September 26. Several batches would carry of the bacterium Listeria monocytogenes.
Which products are affected?
Latest news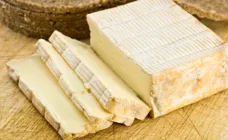 The recall concerns five references of the dry sausage packed in a 250 gr kraft bag from the Paul and Ferdinand brand. These products were marketed between 08/09/2022 and 22/09/2022, in several stores Fresh and Big Fresh of France. The reason for their recall: presence of Listeria monocytogenes above the regulatory threshold.
The affected products are:
Lot 22331, Date of minimum durability 05/11/2022
Lot 22331, Date of minimum durability 06/11/2022
Lot 22331, Date of minimum durability 12/11/2022
Lot 22331, Date of minimum durability 13/11/2022
Lot 22331, Date of minimum durability 14/11/2022

The recall also specifies the health mark of the products: FR 07.138.002 CE.
What if you have it at home?
For people who have consumed one of these batches and who have the following symptoms : fever, headaches and body aches, the brand recommends "consult their attending physician and inform him of this consumption". Listeriosis is a disease that can have an incubation period of up to eight weeks and lead to neurological complications and maternal or fetal damage in pregnant women.
The Conso Reminder website (the government site that lists all recalls of finished products intended for consumers) advises you to do not consume this dry sausage, to destroy the product and take it back to the storeat the nearest point of sale, in order to proceed with a refund.
More information on the Rappel Conso website.
Want to know more about the health risks of food recalls, refer to our guide to food recalls.
Read also :