news tip Disney Dreamlight Valley: how to tame the raccoon?
In Disney Dreamlight Valley, you can imitate the princesses by befriending the animals. Like Pocahontas, you can make a raccoon your companion, but it will take some patience. Find out how to tame this critter right here:
The different types of raccoons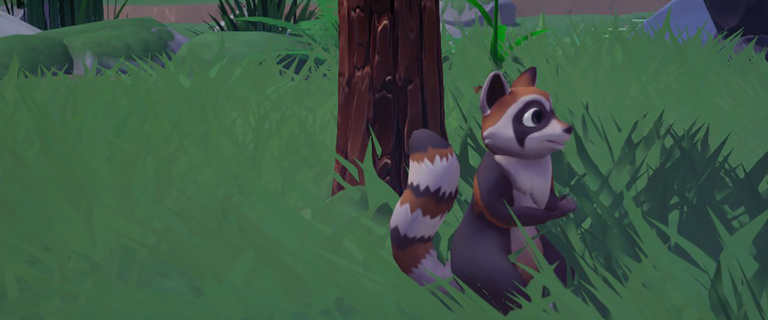 Your adventures in Disney Dreamlight Valley start on the Esplanade, but be aware that you will need to visit different biomes for story purposes. These new areas contain resources of their own, such as Plant, mineralsand new types of wood which you will use to cook and craft items. You can also meet critters different depending on where you are, like the Crocodiles in the Bayou Trust we told you about recently, but also raccoons which you can find in the Forest of Courage. It exists 5 types of raccoons:
White Raccoon: available on the tuesday all day
Blue raccoon: available on the Wednesday of 4:00 at 10:00 a.m.
Classic raccoon: available on the Monday and the Thursday all day
Black Raccoon: available on the tuesday and the Wednesday all day
Red Raccoon: available on the Monday and the Wednesday all day
Once you unlock the Forest of Courage, you may come across the different raccoons listed above. The first thing to do to approach them is to bring their favorite food: the blueberries. All raccoons love blueberries, so you only need this fruit to tame them, no matter what color they are. You can of course find blueberries everywhere in the Forest of Couragebut also on the Enchanted Beach.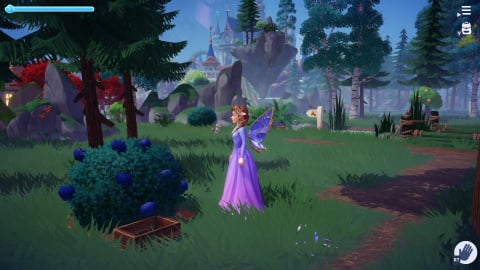 Blueberries in your pocket, you'll have to arm yourself with patience to approach the raccoons. Contrary to squirrels approaching you of their own volition, the raccoons are afraid and run away when they see you. But taming them is not impossible, you just have to go at their pace by following the instructions below:
Follow the raccoon until he stop
Wait for him turns around toward you
Stand still when standing upright
Advance one step when he bends down
Repeat the process until you are close enough to interact with
Give him a blueberry
Once done, the raccoon will give you a gift. Most often, he will offer you a pattern bagbut it may occasionally give you a dream shard. If you want to make the raccoon your companionyou will have to feed it several times to unlock it, then assign it to your character from the tab Companion from the menu Wardrobe.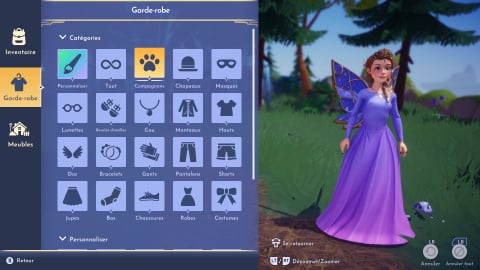 Summary of the Disney Dreamlight Valley walkthrough