At the inauguration of the factory in Berlin, Elon Musk confirmed that Tesla will offer new colors for its electric cars.
Multicoat Pearl White, Solid Black, Midnight Gray Metallic, Ultramarine Blue Metallic and Multicoat Red: When you order a Model 3, Model S, Model Y or Model X, you have a choice of these five colors. Tesla does not offer a very varied palette, compared to other manufacturers. For example, the Porsche Taycan is available in… 17 different colors.
Nevertheless, in the relatively near future, Tesla must increase the number of colors available. As reported by Electrek in an article published on March 23, Elon Musk indicated that two additional styles will be added to the catalog, thanks to the recently inaugurated Gigafactory 4 factory. This factory in Berlin has an ultra-sophisticated paint shop, allowing the company to expand its palette. In the past, Tesla offered more colors, including silver gray and obsidian black.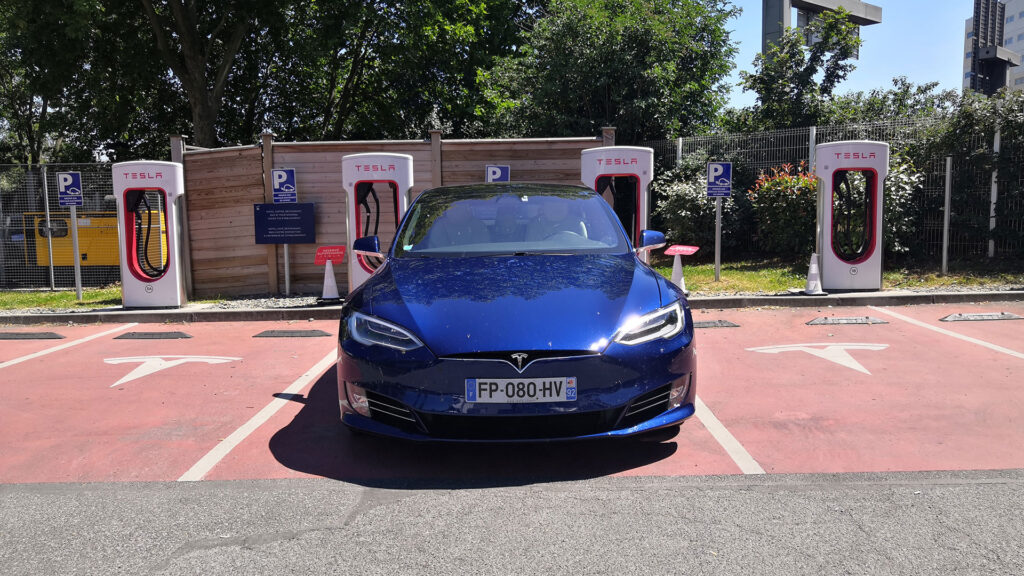 Two new colors coming for the Tesla Model Y
" We are going to offer a very special red, which some people have probably already seen. There will be 13 coats of paint. And we will also have a silver rendering with 8 layers. It too will be very special, like liquid metal ", says Elon Musk. The " very special red evoked refers to photos of a Model S prototype driven by the billionaire. It's not actually a red, but rather a very dark purple, close to eggplant.
Note that this is not the first time that we have heard of the arrival of new colors for Tesla cars. In the data of an update of the mobile application, we could find the mentions of three new finishes: Deep Crimson Multicoat (this famous purple), Mercury Silver Metallic (a lighter silver rendering) and Abyss Blue Multicoat. Obviously, the blue has gone by the wayside in the meantime.
We remind you that the Gigafactory 4 only produces Model Y Performance for the moment. Initially, these two new colors will therefore only be offered on the 100% electric SUV for European markets. It could also be an exclusive. In other countries, owners can still wrap, i.e. put a high quality sticker on the body. Since the v11 update, it is possible to change the color of the car displayed in the interface to match reality.