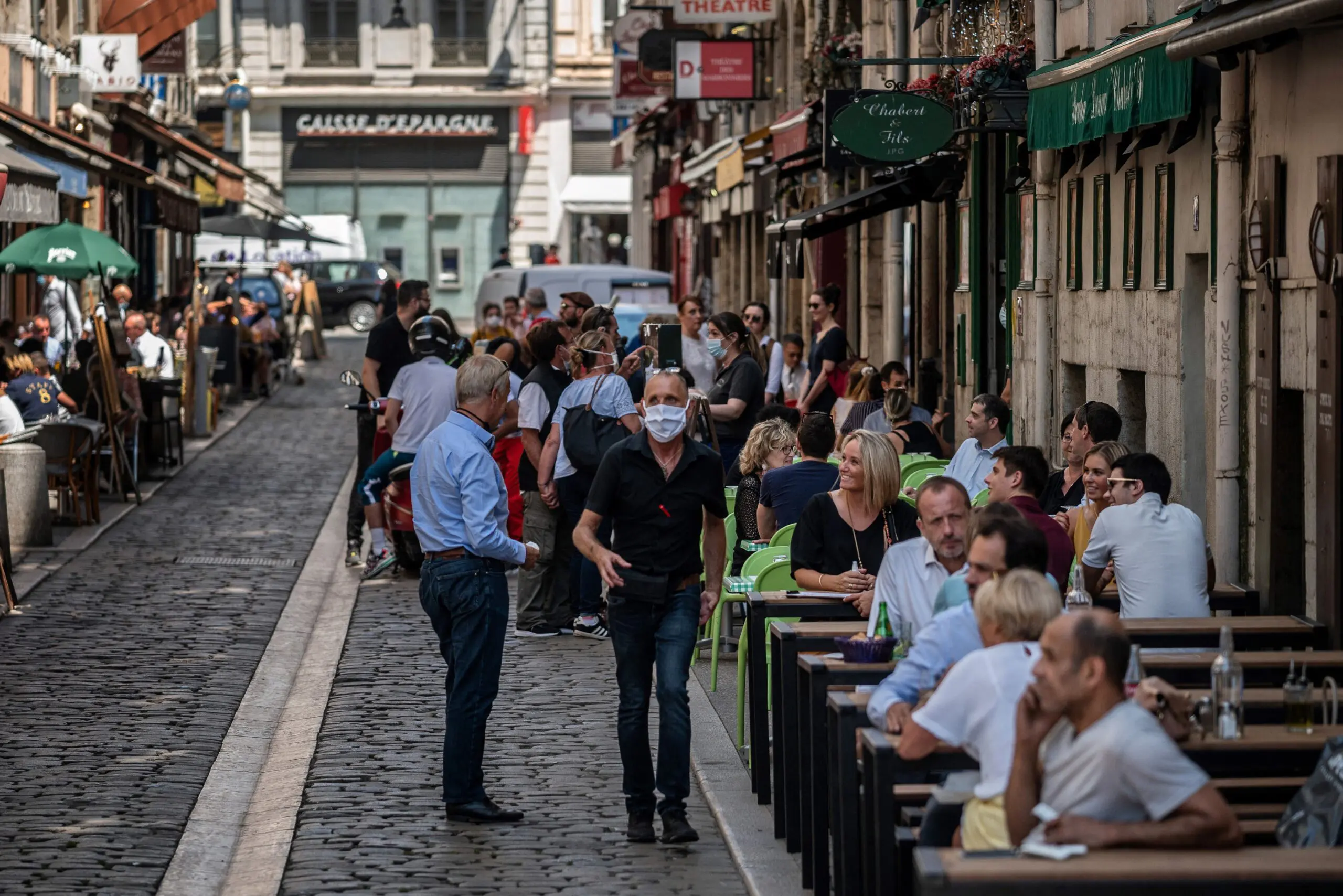 Restaurant terraces on rue Marronniers in Lyon (2nd) (Illustration photo JEFF PACHOUD / AFP)
Professionals in cafes, hotels, restaurants and nightclubs in Lyon "fear for safety" of their employees confronted with "growing problem of insecurity" in the city.
"For several months, concern has been growing in the face of the real insecurity observed every day (in Lyon, Editor's note) by professionals in the sector. More and more attacks and acts of violence have been reported. Professionals fear for the safety of their employees and customers.
The observation is not that of the police, confronted daily with delinquency, but, in a more unprecedented way, of the Umih, the first professional organization of cafes, hotels, restaurants, independent night establishments – which brings together 800 establishments in the Rhône (mainly in Lyon).
---
"Lyonnais and tourists no longer feel safe in the capital of gastronomy."
---
In a statement sent to the press, the departmental section of Umih is clear: "Lyonnais and tourists no longer feel safe in the capital of gastronomy."
She continues: "Lyon suffers from a degraded image across the country and internationally. International media have already relayed Lyon as a "symbol of insecurity", like the second major German television channel."
Read: German television chooses the Guillotière district in Lyon to illustrate insecurity in France
"In a sector already affected by difficulties, the heavy insecurity in Lyon amplifies this economic phenomenon, supports the press release". Employees express their fear and fear of working in a sector with staggered hours which directly confront them with this feeling of insecurity.
A picture "severely degraded"
If the assessment of the summer tourist season is globally "very well done"according to OnlyLyon Tourism and Conventions, representatives of professionals in the CHRD sector (Cafés, hotels, restaurants, nightclubs) in the Rhône believe that the start of the new school year is coming "hard again". "The usual September-October tourists are not there. The image of the city of Lyon is no longer what it used to be. Customers hesitate, doubt, faced with an increasingly devastating reputation in the choice of Lyon as a destination, details the organization. All the more serious, the local clientele deserts the establishments out of fear. She regularly informs professionals in the catering sector of their fear of going out late or visiting certain neighborhoods."
For "to restore the image of the city"the representatives of Umih wish to meet and "to discuss urgently" with elected officials "find solutions" and "put in place reassuring exits for Lyonnais and tourists".