Press release from the prefecture:
"An outbreak of highly pathogenic avian influenza has been confirmed in a poultry farm in the town of Illiat, in the department of Ain, 7 km from Saône-et-Loire.
To avoid any risk of spreading the virus to other farms, a prefectural decree sets up regulated zones around the farm within a radius of 3 km (ZP protection zone), 10 km (ZS surveillance zone) and 20 km (additional restricted area ZRS)
In Saone-et-Loire:
No town is within the radius of 3 km.
The municipalities concerned by the 10 km zone (ZS) are: Chaintré, Chânes, Crêche-sur-Saône, La Chapelle de Guinchay, Romanèche Thorins, Saint Symphorien d'Ancelles, Varennes-les-Mâcon, Vinzelles
The municipalities concerned by the 20 km zone (ZRS) are, in addition to the municipalities mentioned above: Bussières, Charnay-les-Mâcon, Chasselas, Chevagny-les-Chevrières, Davayé, Fuissé, Hurigny, La Roche Vineuse, Laizé, Leynes, Mâcon, Prissé, Pruzilly, Saint Amour Bellevue, Saint Martin Belle Roche, Saint Véran, Sancé, Serrières, Solutré Pouilly, Vergisson.
In these municipalities, all places where poultry and captive birds are kept are subject to specific requirements:
– All professional owners of poultry are listed;
– All poultry, including backyard poultry, as well as any other captive bird must be sheltered;
– Reinforced monitoring of poultry with the performance of self-checks is made compulsory in all holdings with more than 250 poultry.
In the surveillance zone (ZS):
– Gatherings of birds are prohibited;
– Positioning is prohibited;
– The exit of birds is prohibited, except derogation granted by the DDPP.
In additional restricted area (ZRS):
– No live poultry and no captive bird must leave the holdings without the status of the breeding having been verified by self-checking in the 48 hours preceding the movement;
– The movement of people, pets and vehicles within farms must be limited to what is strictly necessary.
These measures are in force, in the absence of new cases of animal disease in these geographical areas until November 18, 2022.
In general, and in order to limit the spread of the virus, which can have significant economic consequences, all professionals in the poultry sector and individuals are reminded to strictly respect biosecurity measures (in particular the shelter), and to remain extremely vigilant, to monitor the birds daily and, if necessary, immediately report to a veterinarian any abnormal behavior or any sign of illness in the latter (see information leaflet: Reinforcement biosecurity measures to control avian influenza in backyards).
Surveillance of wild bird mortality is also reinforced. The discovery of dead wild birds must be reported to the SAGIR surveillance network (hotline on 06 20 78 80 18 or 06 20 78 94 77).
As a reminder, this virus is not transmissible to humans, neither by contact with birds, nor by consumption of poultry meat or eggs.
For any additional information, you can contact the departmental directorate for the protection of the populations of Saône-et-Loire (DDPP – SQA service):
administrative city
24, Boulevard Henri Dunant
PO 22017
71020 Macon Cedex 9
03 85 22 57 00
ddpp@saone-et-loire.gouv.fr »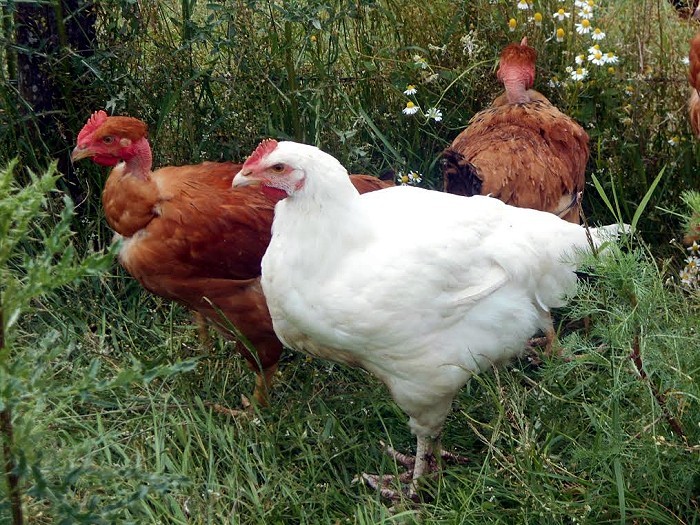 Illustrative photo