Bailey, the Golden Retriever, is a real social media star thanks to his adventures and his altruism towards other animals. This time, his 500,000 subscribers were happy to discover his budding friendship with a kitten in search of his affection.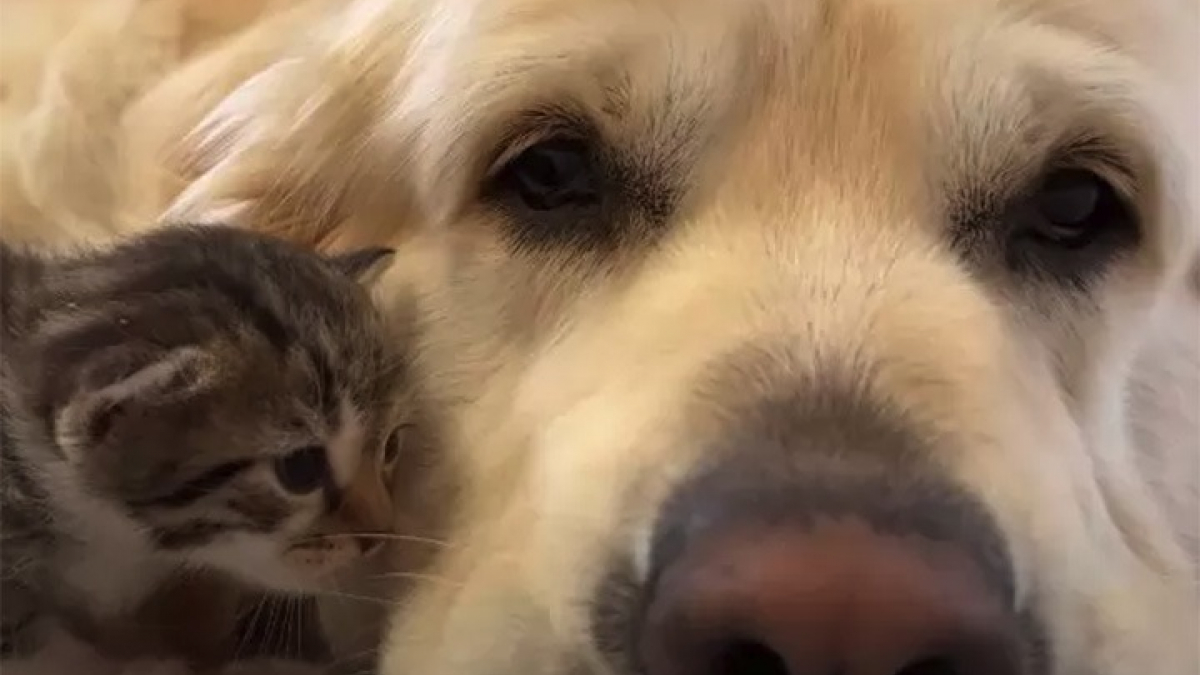 Taraswho lives on the Costa del Sol in Spainis the proud owner of Baileyan adorable Golden Retriever born on January 17, 2018.
The master of the doggie shares the daily life of his faithful 4-legged friend on social networks. To date, the canine has more than 500,000 subscribers on YouTube, thanks in particular to his devotion to other animals.
We had already told you the story of his adoption of a rabbit brought home by Taras.
This time, the latter welcomed into his home a kitten barely a few weeks old. The baby did not have time to complete his weaning and his socialization with his mother and therefore sought to befriend the big, fluffy doggie.
We can indeed discover the young feline getting closer by crawling on its frail legs until it snuggles up against the fur of the canine.
If the latter seems too exhausted at first to take on the responsibilities of adoptive parent, his tail movement will nevertheless show that he is incapable of remaining insensitive to this little being in need of affection.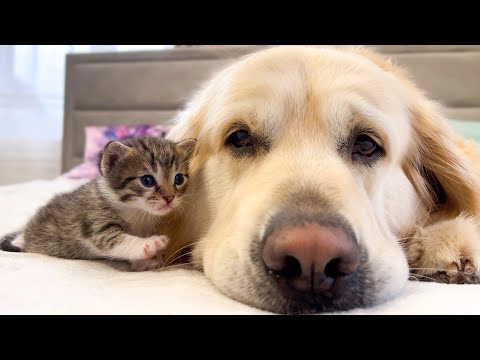 A moving interspecies relationship
As usual, the scene posted on August 13, 2022 on the YouTube account This is Bailey met with great success.
Admittedly, the baby snuggled under the dog's left ear is terribly endearing. He revels in this comforting moment and takes advantage of the reassuring warmth of his new mentor.
"It's hard to tell how Bailey felt about the kitten until he started showing his happiness by gently wagging his tail! Suffice to say that he was finally happy to have her by his side! I love Bailey"wrote a fan in the video comment.
Read also: So sad and in bad shape that we mistaken him for a senior, this cat is entitled to a new start
The doggie has indeed shown an unparalleled delicacy towards this fragile little being who is still clumsy in his movements.
A true friendship ensued, much to the relief of Taras who now knows that her young feline will never feel alone again.

By Charlotte Jourdain
Web editor
.