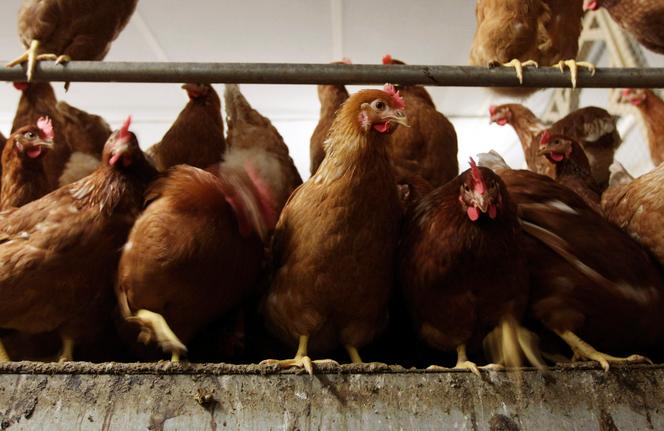 European animal welfare rules are outdated. They "do not reflect scientific and technological knowledge, societal expectations and sustainability challenges such as global warming, food security and threats to human health. » This harsh opinion does not come from an NGO, but from the European Commission itself, which published, on Tuesday 4 October, an extensive assessment of all the directives that apply in the European Union in terms of animal welfare. As part of the "Farm to fork" or "F2F" strategy, the agricultural and food roadmap setting out the objectives of the Green Deal, the Commission has, in effect, committed to evaluating and revising its regulations, which essentially date back to the mid-1990s. laying hens directive, pigs directive, regulation on the transport of animals, etc.).
Read also
Article reserved for our subscribers

The European Parliament adopts the "Farm to Fork" strategy by a large majority
First observation, according to the Commission: the legislation has made it possible to improve animal conditions (the proportion of laying hens reared in "alternative" systems has, for example, increased by 93% since 1996, the mortality of animals during transport has strongly declined after 2005) and to harmonize the rules between Member States, but the progress is insufficient and they are no longer in phase with scientific knowledge on animal susceptibility. For laying hens, for example, the "enriched" cages that have replaced standard cages offer only a minimal improvement in living conditions. On several aspects, the legislation is particularly late, such as the treatment of fish, for which the slaughter rules do not take into account their recognition as sentient beings.
"A large-scale failure"
To carry out this assessment, the European Commission relied on hearings with economic players and NGOs, on scientific assessments, as well as on a public consultation, in which nearly 60,000 people took part. One of the central problems identified by the report is that of animals kept in cages, which is still very widespread for certain species, such as rabbits or pregnant sows. Seized by a citizens' initiative, the European Commission undertook in 2021 to propose a progressive ban on cages from 2027.
You have 45.63% of this article left to read. The following is for subscribers only.