Luna, by her nickname, is only one year old, but is already a great mom. However, its future has been put in jeopardy due to the growing number of shelter residents. Fortunately, she met her Good Samaritan in extremis who took care of her and helped her bring her babies into the world under the best possible auspices.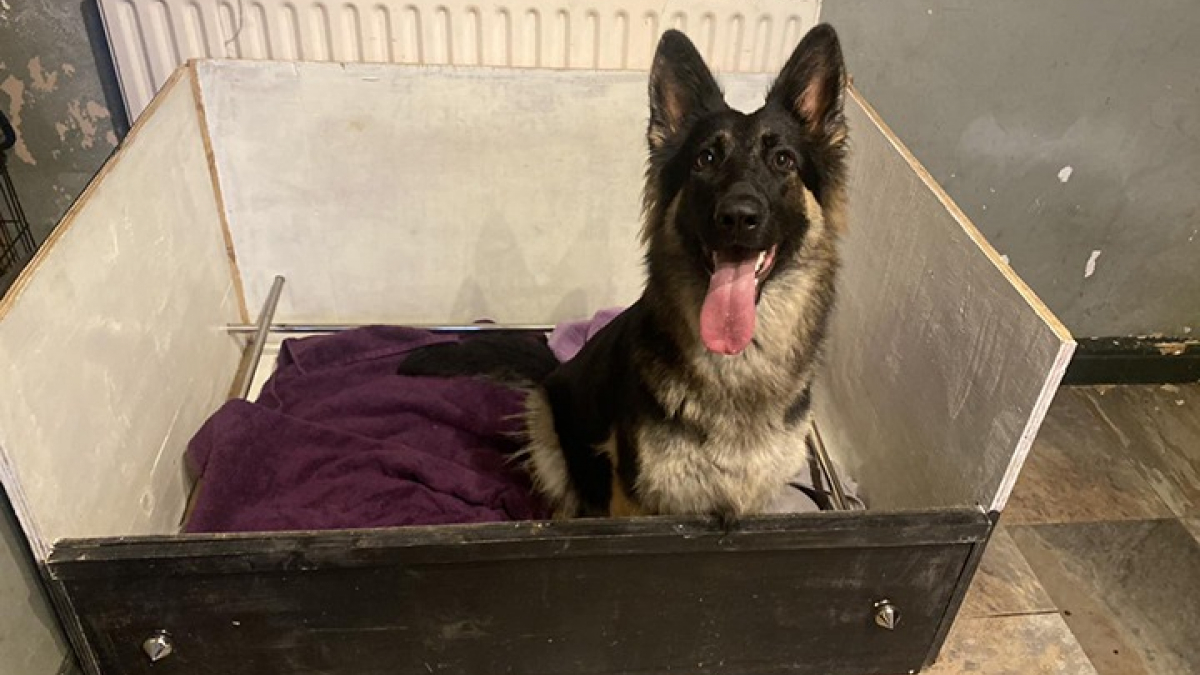 Lucia Holmes is a woman extremely invested in the animal cause. She resides in the North Yorkshire in England and founded his own association Lucia's Animal Rescue.
She welcomes into her home dogs and cats who need a boost in life with the aim of getting them back on their feet and finding them a new loving home.
Mid-August 2022, Lucy got wind of the sad story of Luna. The young 12-month-old German Shepherd girl was threatened with euthanasia by the shelter that kept her in her care.
The Good Samaritan didn't hesitate for a second before taking her in to save her from the worst.
Obvious signs of pregnancy
Luna was underweight, but had a nice round belly. Also, her breasts were swollen.
Lucy therefore took his new protege to the veterinary clinic. The scan revealed that she was pregnant, and her babies were due shortly.
"I had a panic attack. I had nothing for the puppies," confided the young woman who hastened to organize everything as well as possible.
In parallel, Luna received 8 meals a day so that she regained her strength before the arrival of her offspring.
On September 3, 2022, two weeks after her arrival in foster care, the dog gave birth in the best possible conditions.
His benefactress was at his side for the birth of the 10 healthy babies. "We were expecting 4, maybe 5 puppies. We couldn't believe it when she gave birth to 10! I stayed up with her all night and she was amazing"reported Lucy at The Dodo.
Read also: The Aisne police pay a moving tribute to Falco, his first narcotics search dog after his death
Luna, although she is very young, is an excellent mother. Her little ones grew by leaps and bounds. Now a little over 3 weeks old, they are slowly starting their weaning.
When they are fit, they will be offered for adoption, just like Luna which will, of course, be sterilized beforehand.

By Charlotte Jourdain
Web editor
.