Usually, when it's a loved one's birthday, the most common thing is to sing happy birthday as a family while bringing the cake, bringing gifts for that person, and share a good time to make feel to the birthday party that he is the center of attention and that he is a truly special person who deserves this celebration on the day of his birth. It is a day to celebrate and enjoy.
This is how a family had come together to celebrate a young man's birthday. They had brought presents and a big cake full of fruit. It seemed like a normal celebration until they have to sing happy birthday. At that moment, the family dog, who was sitting next to the young man, surprised everyone and stole the show.
Indeed, no one expected the dog to start singing as if there was no tomorrow. He had noticed that everyone was singing and he probably didn't want to be left out. So he wanted to join in the singing with the whole family, creating a moment of laughter that no family member will ever forget. The birthday boy couldn't stop laughing.
A dog sings the birthday song with the whole family.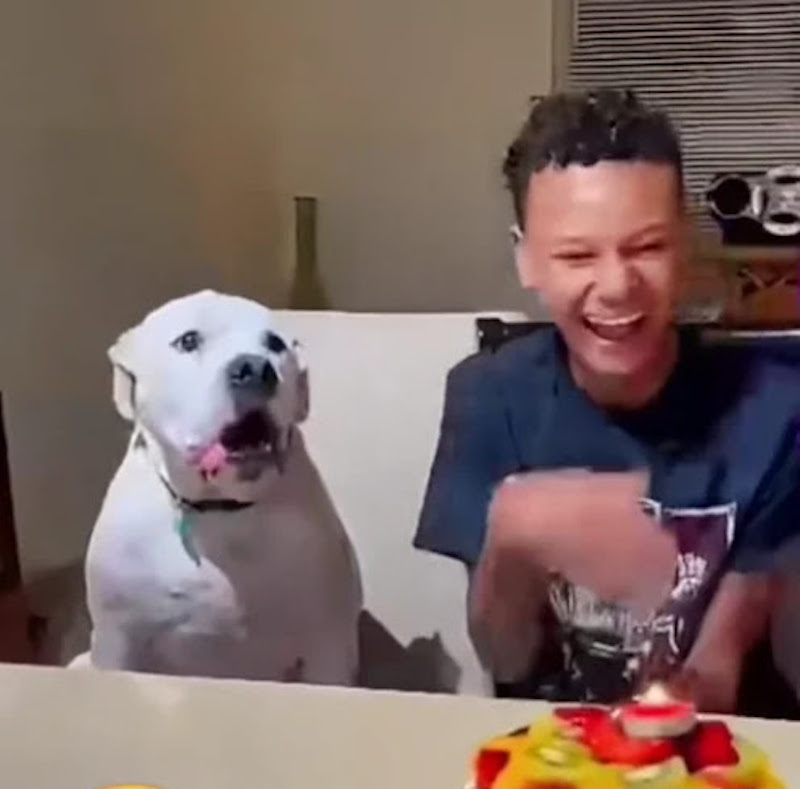 Everyone expected it to be an ordinary birthday party, so when they brought out the cake, they started filming to remember the moment, which is a common thing in this kind of celebrations. Luckily, the video captured the exact moment the dog joined them and started singing the song.
At first you can see in the video that the dog seems a bit shy when he lets out the first howls, but gradually, he begins to gain confidence and joins the party in a very peculiar way. It seems to be a very dog " talkative " according to his family. Also, that day, they discovered that he had a new talent that he did not hesitate to show.
The whole family laughed unstoppably at this unexpected scene. The dog didn't understand, so he continued to sing along to the rhythm of the song. In order not to leave him screaming alone, the family sang the song again and you can see how the dog tries to imitate them by making sounds, as close as possible to the human voice. He has, without a doubt, great talent. He really is a very special dog.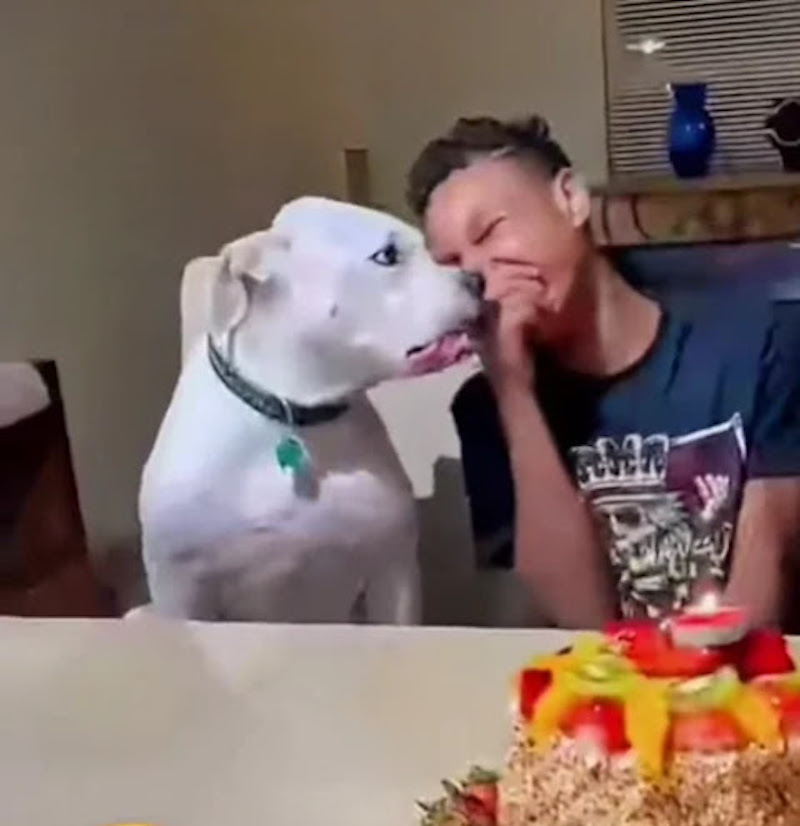 After the video was shared on social media, it quickly went viral. It was user @jonathansarita16 who decided to share it, receiving thousands of likes and hundreds of comments from people who couldn't stop laughing at the amusing images of this singing dog. Everyone was fascinated by this white canine.
Here are some of the comments left by Internet users: "it seems that at some point the dog scolds everyone, because he starts to sing and no one follows him because they are laughing" "it seems that he was told: there will be no cake for those who don't sing » « the dog gives the best of itself, well done, it's a phenomenon » « I need my dog ​​to learn to sing urgently ».
Without a doubt, it was a very funny and joyful day that they will never forget. This memory will live on forever. In addition, it is quite possible that this family will do the same thing for the next birthday to celebrate! Internet users will be waiting for them to upload a video about this incredible dog again.