Ozzy, a 3-year-old German Shepherd, was rescued from his hell by the 30 Million Friends Foundation in October 2021. After 11 months of care and affection, he is transformed and ready to meet the new family who will forget its heavy past.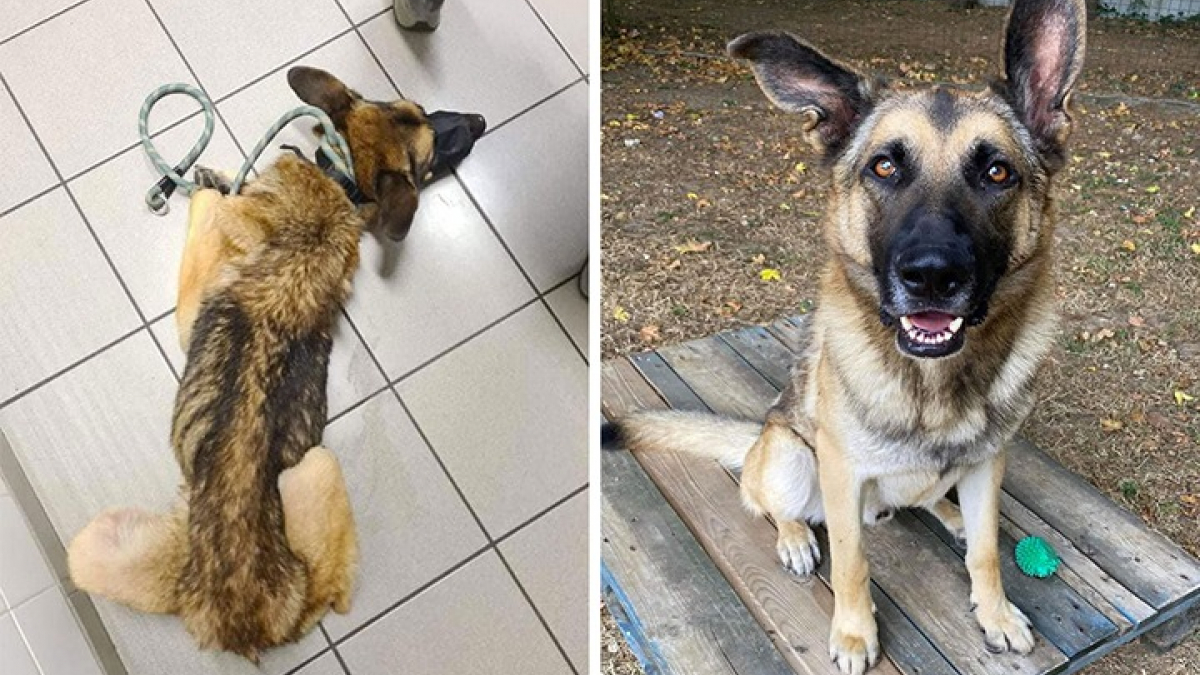 Ozzy was left to himself in a small 2 square meter cubbyhole without light. He only had a soiled mattress and an old bone available. He suffered terribly from hunger and endured the abuse of his owner. Likewise, the pooch was infested with parasites.
Fortunately, following a report, the 30 Million Friends Foundation intervened to get him out of his houseAbbeville in the Sum.
The poor 3-year-old German Shepherd still had to recover from his difficult past and regain his missing 10 kilograms.
Otherwise, Ozzy was not socialized. He therefore had to gain confidence in himself and in humans.

30 Million Friends Foundation
A long way to forget his past
After the emergency care provided at the veterinary clinic, Ozzy had joined the refuge of Buigny-Saint-Macloupartner of the 30 Million Friends Foundation.
The volunteers worked daily to put him back on his feet both physically and mentally.
"He fought to survive. Damaged by life, his personal reconstruction was not easy. At first, Ozzy was very fearful. It took him a long time to find his feet and realize that his past was well behind him.testified Clearnurse of the association.
It is through patience and kindness that the members of the shelter have succeeded in this feat.
Today, he enjoys beautiful walks on the beach with fellow creatures or crazy games with his favorite tennis ball.
He is now a completely different dog, affectionate and jovial with humans. Ozzy is well on his feet and ready to leave for new adventures.
The shelter is therefore now looking for its new home, which will have to be adapted to its needs. "Ozzy stresses out very quickly and has trouble managing his emotions. His adoptive family will have to respect him and live gently. He will need a calm, serene and soothing environment.clarified Clear.
The whole team hopes that he will soon be able to flourish with loving masters. After his trying life, that's all he deserves indeed.
Read also: A woman gets a symbolic tattoo in memory of her best 4-legged friend

Claire Jules / Buigny Saint Maclou Refuge

By Charlotte Jourdain
Web editor
.